PRESS RELEASE – NEWSWIRE.CA – MAY 9 2023
OTTAWA, ON, May 9, 2023 /CNW/ – Medicine Wheel Natural Healing became the first Anishinaabe sovereign cannabis dispensary in Canada when it opened its doors in Alderville First Nation in 2017. Now, with the support of former National Chief Delbert Riley, Medicine Wheel Natural Healing has opened a new location on unceded Algonquin land at 196 Beechwood Ave. in Vanier, Ottawa.
The grand opening of the store occurred on April 20th, an international day for cannabis awareness and advocacy. To mark the store's opening, Chief Riley, a former National Chief who led the constitutional negotiations in the early 1980s that saw Aboriginal and treaty rights enshrined in Sections 25 and 35 of Canada's Constitution Act, delivered letters to Ottawa City Hall and the Ottawa Police Services.
Chief Riley's letter included an offer to sit down and discuss the matters with the City and Police on behalf of Medicine Wheel in order to explain "in detail how constitutionally protected Aboriginal and treaty rights apply in this matter."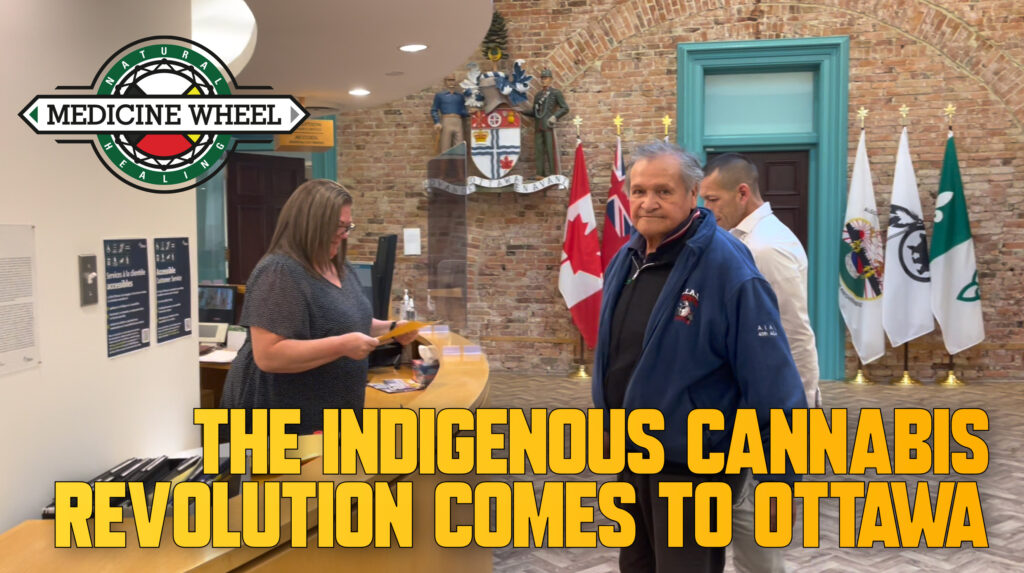 Medicine Wheel Natural Healing has a justly deserved reputation for providing high quality Indigenous made cannabis products for medicinal purposes. As founder Rob Stevenson pointed out, "Everything in this store is a medicine." All products sold through Medicine Wheel Natural Healing come from Indigenous sources and are rigorously tested for potency and quality through the Red Feather Certification process.
According to Medicine Wheel Natural Healing Ottawa spokesperson Anthony Tenasco, the starting point of the business is to help people in need. Operating from an Indigenous centred framework, Mr. Tenasco is passionate about his mission. "We want to help people understand that cannabis is a medicine."
At 2pm on Friday, May 12th Medicine Wheel Natural Healing is hosting a public discussion on the topic of the "Indigenous right to cannabis" at the Westin Hotel with Chief Del Riley, constitutional lawyer Jack Lloyd, and Medicine Wheel Natural Healing representatives Rob Stevenson and Anthony Tenasco.
For more background on this topic, visit www.dispensingfreedom.com.
For further information: about Medicine Wheel Natural Healing visit www.medicinewheel.ca. To arrange an interview with Chief Riley, Rob Stevenson or Anthony Tensasco call 613-714-0222.