The grand opening of Medicine Wheel Natural Healing at 196 Beechwood Ave., Vanier, Ottawa is happening on April 20th, 2023.
The event will feature free food, music and DJs, First Nations drummers, free product samples, and a presentation from former National Chief and treaty rights expert Del Riley on Aboriginal and treaty rights protected by the Canadian constitution.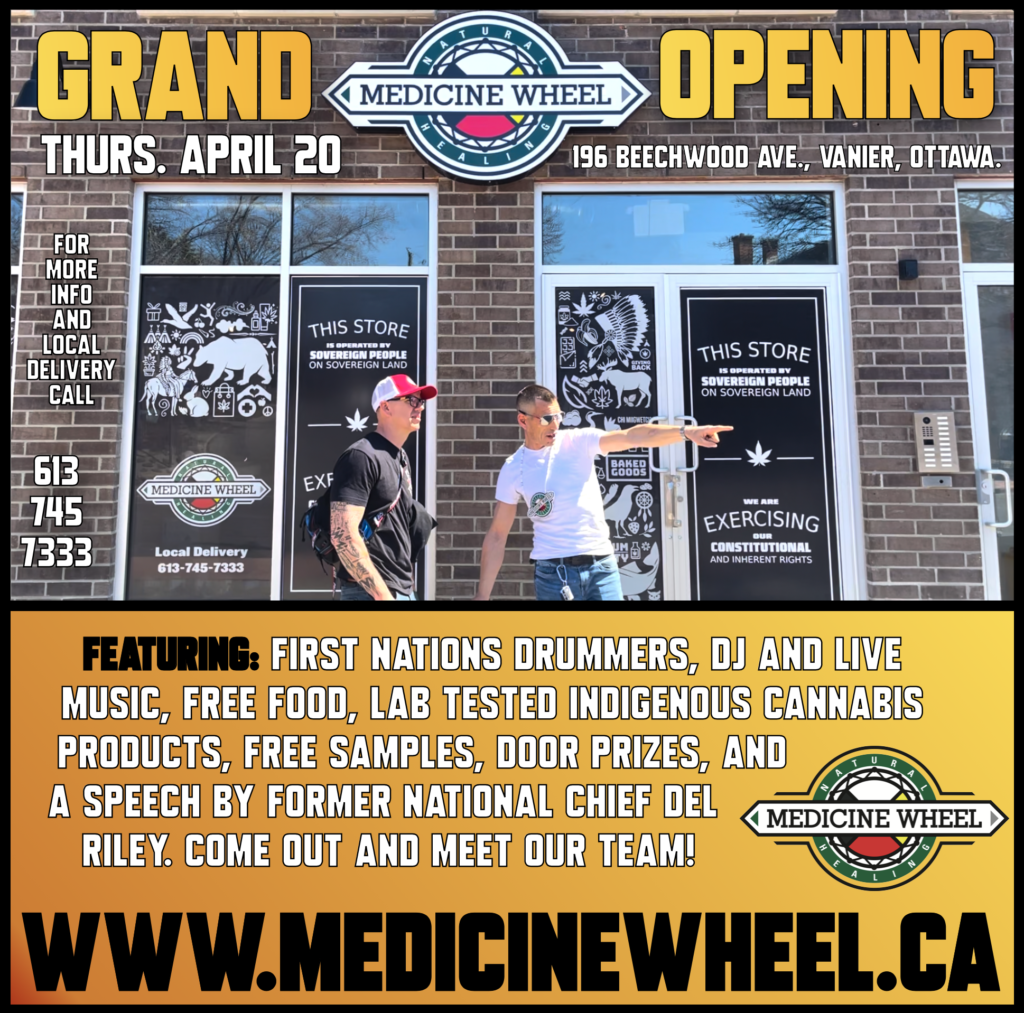 Medicine Wheel Natural Healing was the first Anishinaabe cannabis dispensary to open its doors in Canada. Located in Alderville First Nation, owner Rob Stevenson was a leading force in mainstreaming the Indigenous cannabis industry. All products sold by Medicine Wheel are lab tested, Indigenous made, and certified through the Red Feather Certification process at levels which meet or exceed Health Canada's standards.
Anthony Tenasco of Kitigan Zibi welcomed Dispensing Freedom in for a tour of the premises. "The whole purpose of the store is to give people the medicine they need. Here we educate and we help people." Mr. Tenasco also stated that the store was planning to give back 3% of its sales to support the needs of community members in Kitigan Zibi, and to help Indigenous children victimized by addiction more generally.
Medicine Wheel founder Rob Stevenson, the owner of the original Medicine Wheel store in Alderville First Nation, also gave a tour of the shop. Mr Stevenson explained that "the intention here is to really push our sovereign rights. We want to show Canada what Indigenous people have to offer. .. We're supporting our communities, we're supporting our people, but we're also bridging the gap between Indigenous and non-Indigenous peoples."
For more information about Medicine Wheel or to place online orders, visit www.medicinewheel.ca. To make an order for local delivery in Ottawa from Medicine Wheel, call 613-745-7333.