To the media and the people of the Township of Sables-Spanish Rivers.
The Hwy 17 Trading Post and Dispensary at 195 Sauble Street in Massey, Ontario represents a deliberate exercising of sovereign Anishinaabe rights on our lands. These inherent Aboriginal and treaty rights are constitutionally protected, though they have long been suppressed through genocidal legislation like the Indian Act which confined our people to reserves and forced our children into residential schools.
It is our understanding that Canadian authorities are trying to take responsibility for the despicable actions of past governments towards Indigenous peoples. We note the creation of the Truth and Reconciliation commission, the use of "land acknowledgments" by local town councils, cultural competency training for OPP officers, and the passing of the United Nations Declaration on the Rights of Indigenous Peoples Act which recognize our rights to our lands, economy, and medicines, as welcome steps along this path.  
That makes us all the more disappointed in the actions of the OPP and the Township of Sables-Spanish Rivers in criminalizing our store and arresting store spokesperson Vicki Nicholson in a raid on September 14th, 2023. We are not criminals. Our shop provides safe and quality-controlled Indigenous medicines in accordance with the customs and conventions of the Anishinaabe people in our own homelands.
We note that it appears that our store was raided because the Township of Sables-Spanish Rivers decided to opt out of allowing the recreational cannabis stores regulated by the Alcohol and Gaming Commission of Ontario (AGCO) to operate in the Township as per Ontario's Cannabis Licence Act. As a result of this decision, the township pressured the OPP to raid us. When Detective Constables C. Bonin and T. Bronicheski of the OPP came to our dispensary on August 22nd, 2023 they stated that the OPP would not interfere with our operations as long as the township did not object. "If the town permits it that's one thing. If the town says yes, you can. But the township does not permit it. So obviously, try to get them on board, that's your first step. If they say yes, you're good to go no problem."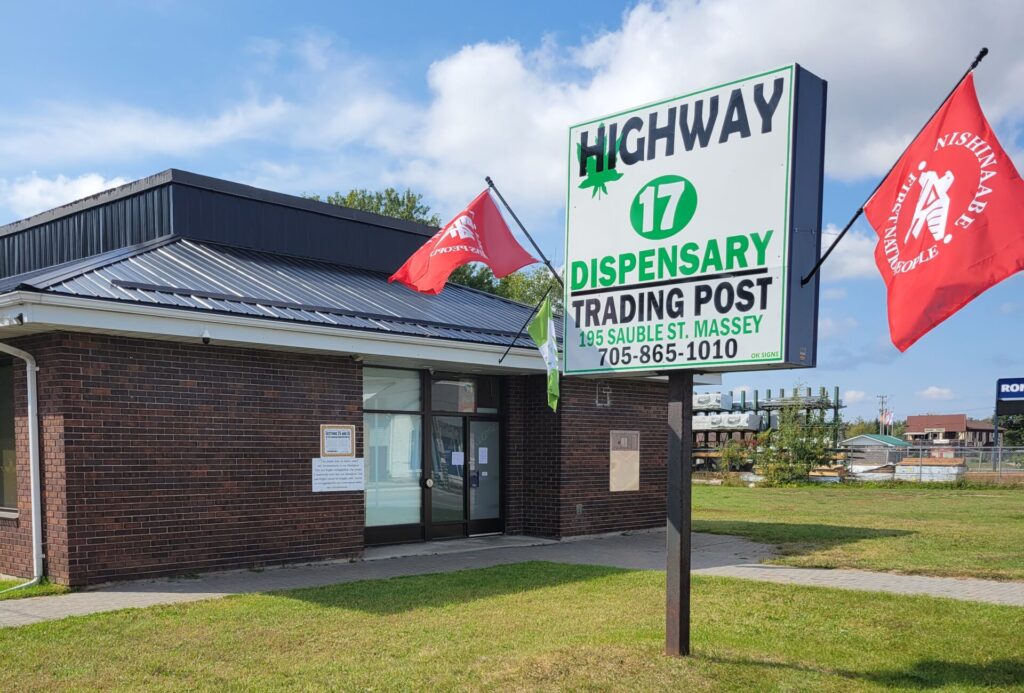 The Hwy 17 Trading post and dispensary, like over 500 other sovereign Indigenous dispensaries operating on unceded lands, does not operate under provincial or federal regulations. Unlike the provincially regulated dispensaries we are a medicinal establishment, not a recreational one. According to Canada's own constitution, neither the Province or the municipality have any jurisdiction over matters pertaining to "Indians and lands reserved for Indians." These are matters for the federal government to address.

We view the actions of Mayor Kevin Burke and his council in pressuring the OPP to violate our Aboriginal and treaty rights to be a slap in the face of all Anishinaabe people. It is the height of hypocrisy for the Township of Sables-Spanish Rivers to open council meetings with an Indigenous land acknowledgement for our people, only to encourage the OPP's violation of our Aboriginal and treaty rights and to refuse to meet and engage with us.
National Chief Del Riley arrived in person on August 17th, 2023 to the municipal offices to hand deliver a letter to Mayor Burke and his council and to request a meeting to explain our constitutionally protected Aboriginal and Treaty rights. You may view a copy of that letter here. To this date, Chief Riley has not even received the courtesy of a response from the Township.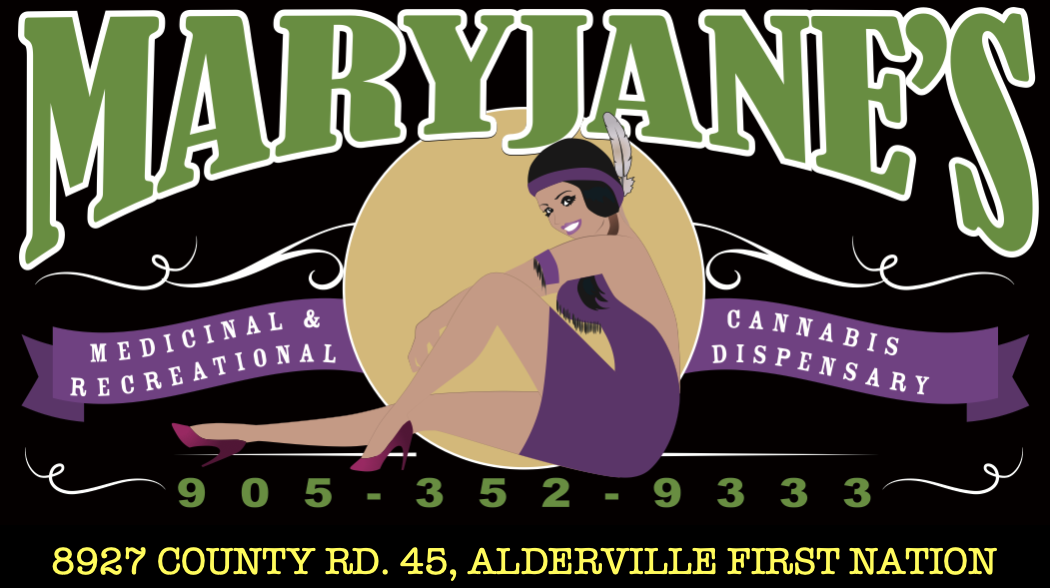 We once again request a meeting with Mayor Burke and the elected representatives of the Township of Sables-Spanish Rivers to discuss these matters and to put an end to the continued harm of our people by a municipal leadership ignorant of our rights and their place as guests in Anishinaabe lands.
Former National Chief Delbert Riley is available to speak to media about Aboriginal and treaty rights on behalf of the Hwy 17 Trading Post and Dispensary. Chief Riley can be reached via email at delbertrileyc@gmail.com. The Highway 17 Trading Post may be contacted Highway17dispensarytradingpost@gmail.com
-30-