A growing number of Indigenous people and their family members are being denied banking services because of their alleged connection to the Indigenous cannabis industry.
By Dispensing Freedom Staff

In June of 2019 an Indigenous cannabis dispensary owner from Tyendinaga Mohawk Territory arrived at a major bank branch for a scheduled appointment to open a new account. "You didn't get the message?" the manager asked. "I am sorry sir, we don't wish to do business with you," the manager said.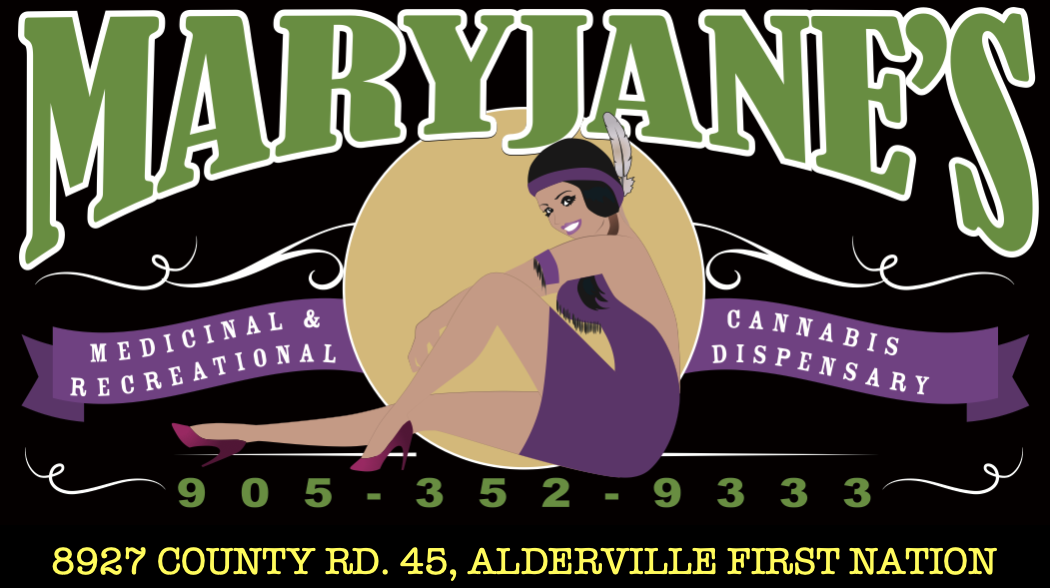 The shutting down of access to banking where Status Indians hold certificates of possession to land where Indigenous cannabis dispensaries are in operation has occurred in multiple locations including Alderville First Nation, Tyendinaga Mohawk Territory, Six Nations, Millbrook First Nation, Wahnapitae First Nation and many other communities. Both the Six Nations Peoples Cannabis Coalition and the Cannabis Commission of the Six Nations Band Council has been debanked. It would appear that this is part of an ongoing pattern where Indigenous dispensary owners are either being refused service or being instructed to close their accounts at major Canadian banks such as Royal Bank, TD, BMO and Scotiabank.
As far as Dispensing Freedom is aware, in none of these cases has money been confiscated or frozen. The Indigenous banking clients are simply told that their services have been revoked, and that they have 30 days to remove their assets from the bank. If there is a concerted effort behind the scenes to exclude Indigenous cannabis from the Canadian banking system, the question arises, who is behind it and why?
Who's debanking Indigenous entrepreneurs?
The organization most likely to be leading this effort is known as the Financial Transactions and Reports Analysis Centre (FINTRAC) – Canada's money laundering watchdog. FINTRAC was created in October 2000 as a result of the PCMLFTA (Proceeds of Crime Money Laundering and Terrorist Financing Act) as a way to detect suspicious transactions and to provide a reporting system for workers in the financial industry. FINTRAC reports directly to Canada's Minister of Public Safety and the Minister of Finance, Chrystia Freeland.
While some Indigenous dispensary owners have had their accounts closed for years, there seems to have been a recent uptick in financial actions taken against Indigenous entrepreneurs, almost to the point of an economic embargo. Many of these actions have taken place against individuals living in territories where Band Councils have passed by-laws acknowledging the sovereign right of their residents to cultivate and sell cannabis and where referendums and surveys have shown community support for the cannabis industry. This is yet another example of the colonial economy of Canada sabotaging the rightful economic interests of Indigenous people.

In an era of supposed truth and reconciliation, there shouldn't be any sort of economic interference from Canada over the lives or economy of Indigenous people.
One of FINTRAC's primary mandates is to generate tax revenue for Canada. However, the Indigenous people living on reserve who are being targeted are not required by law to pay tax nor to report their business income. Money laundering is done for two main reasons; to hide economic activity occurring outside of the Crown's regulation and to avoid paying taxes. Cannabis is widely popular and seen as a legitimate business in most First Nations. The Federal government and numerous Band Councils have legalized Cannabis, thus there is no criminality. Indigenous Canadians are not required to pay tax, so there is no tax evasion. It thus appears that the only reason FINTRAC is targeting Indigenous business people is to interfere in their financial affairs and impede the growth of their business.
What this means is that suspected Indigenous cannabis dispensary owners are being treated the same way the US Treasury treats individuals from foreign nations like Iran and North Korea or the Federal government treated the anti-vaccine mandate Truckers movement. Indigenous people's bank accounts are being frozen and entrepreneurs are being excluded from the Canadian Financial system in much the same manner as the US and Canada uses economic sanctions and denial of financial services to target "rogue" nations and so-called "terrorists."
The Indigenous right to a cannabis economy
The United Declaration on the Rights of Indigenous People (UNDRIP) explicitly endorses the right for Indigenous peoples to cultivate and utilize medicines within their territory as they see fit. For Canada to interfere with the economic activities of Indigenous people flies in the face of not only UNDRIP but in goes against many of the recommendations made in Canada's Truth and Reconciliation Commission Report.
Cannabis has been used by native people in Canada since at least the 1600s when the Dutch introduced the plant and hemp materials in trading with the Mohawks. We also know that when the Vikings landed in Newfoundland over a thousand years ago, they arrived there using hemp fibers for the sails and ropes and grew cannabis at their settlement at L'Anse aux Meadows. The cannabis plant has been shown to have numerous medicinal properties and has been used by Indigenous healers to treat inflammation, indigestion, diabetes, arthritis, insomnia, depression, anxiety and so forth. Even cancer and Multiple Sclerosis patients have relieved their symptoms with cannabis.
Without a bank account it becomes incredibly difficult to do business efficiently and profitably. Simple activities related to running a retail business suddenly become arduous chores; paying bills, paying employees, tracking finances, investing or earning interest etc. This financial blockade inhibits the ability for Indigenous people to provide relief to their customers as is their right. Illnesses such as PTSD, depression, anxiety and diabetes, are particularly prevalent in Indigenous communities due to poverty and intergenerational trauma but they can be treated cheaply and effectively with cannabis.
FINTRAC policy documents state "While cannabis will be legal in Canada, there is still the potential for illicit activity to occur, as is the case for many products and services. Therefore, reporting entities should familiarize themselves with what is and is not legal when it comes to cannabis so that they may effectively detect patterns of suspicious transactions and activities, and risk assess all clients appropriately." They go on to say that reporting entities can even report on legal cannabis businesses if they suspect that there is an issue with a transaction. This is an issue affecting not only new entrepreneurs, but some of the biggest names in Indigenous business. As Linda Fazio, recently wrote, "The Royal Bank even closed down GRE co-founder Kenny Hill's personal bank account and GRE's bank account, just before he passed away. They apparently did this because Kenny owned Redecan, a Licensed Producer through Canada's system."
When the Financial Post filed a number of FOIA requests for FINTRAC documents related to cannabis they found that FINTRAC "will conduct quantitative analysis on geographies, products and services and clients related to the issue to help our financial institutions mitigate this new threat." Their mention of geographies is interesting as it is possible that some of the targeting of Indigenous people is coming from the fact that they are operating businesses within Indigenous territory.
There is existing evidence that FINTRAC unfairly tracks and targets Indigenous groups. In their 2017 report, mandated under Section 37 of the Privacy Act it was found that a police force was seeking "information on members of an Indigenous protest group opposing pipeline development." The unnamed police force admitted "that none of the individuals listed in the report was suspected to be a member of an organized crime or terrorist group." The report goes on to say "despite this, the [police] requested information on each individual's fundraising activities and charitable contributions."

The Privacy Commissioner found that reports continue to be submitted and retained by FINTRAC "that do not meet legislated thresholds for reporting." Meaning that FINTRAC is illegally retaining information, specifically on Indigenous people, that they are legally required to destroy. The Privacy Commissioners recommendation was for FINTRAC to "implement robust and comprehensive front-end screening for incoming submissions to ensure the records and reports it retains in its database meet legislated reporting thresholds and do not contain unnecessary and/or excessive personal information." FINTRAC accepted the recommendation but has apparently not ceased targeting Indigenous entrepreneurs.
If you're an Indigenous entrepreneur affected by Canada's economic embargo, we'd love to hear from you. Write us at dispensingfreedom@gmail.com.