From anishinabeknews.ca link to article by Colin Graf, April 30th 2019
AAMJIWNAANG FIRST NATION— Three local entrepreneurs are a little closer to realizing their dreams after winning a business pitch competition in Aamjiwnaang First Nation recently.
Tara Huggins and Trudy Maness were awarded $750 each by a panel of four judges for their plans to develop a cannabis-derived pain salve, and a stress-release tourist retreat. Brandi Rosales won $250 for her plan to re-purpose used clothing into her own custom-made fashion line.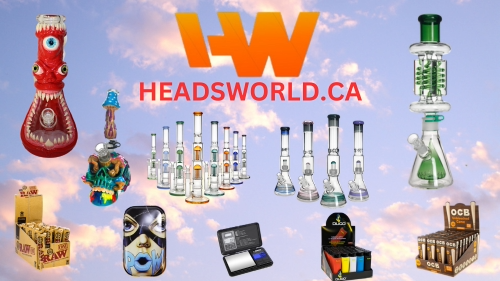 The competition marked the end of an eight-week course in starting a business offered in Aamjiwnaang by the student group Enactus from Lambton College in Sarnia.
"Participants met once a week, covering topics including financial literacy, understanding demographics, potential markets and market share, along with a dose of self-discovery," says organizer Erica Maness, herself a college student, business owner, and Aamjiwnaang citizen.

The course, representing "the whole path to understanding the basics of entrepreneurship," began with 15 students, but finished with only the three in the contest, explains Maness. The volunteer presenters as well as participants were all members of the First Nation.
Huggins told the judges she first created her pain-relieving salve using Cannabidiol (CBD) oil, the cannabis product without the ingredient that induces a high, after her father was diagnosed with cancer in 2017. While she suggested cannabis might help with his pain, her father was reluctant due to the stigma surrounding the drug, leading her to develop a plan for a cream he could apply topically instead of ingestion.
While she had been interested in the benefits of CBD oil for herself, she only researched the making of creams to help her father. Huggins soon found other family and friends were asking to try the product for problems such as rheumatoid arthritis and other forms of bone and joint pain. Even her father felt some relief, she says. While selling CPD oil is not legal yet in Ontario, Huggins has applied for two government licenses that she hopes will allow her to tap into the market after legalization, scheduled for next fall. With a waiting list for free samples, and promising local delivery to your door, Huggins expects the business to take off soon.
Another winner, Trudy Maness, hopes she can help people free themselves from the modern killer stress while running a successful tourist retreat on the shore of Lake Huron in Chippewas of Kettle and Stony Point First Nation, about 30 min. from Aamjiwnaang. She hopes to develop "a community of tiny homes," using the pre-fabricated miniature houses instead of older-style cottages on family land there. Located close to the popular summer beaches at Ipperwash and Grand Bend, Maness hopes to provide accommodation for tourists but also give them opportunities to delve into First Nations' culture to help relieve stress, or as she puts it, "one of our greatest health threats", and anxiety.
Maness and family are clearing the land and having it surveyed for the first phase of "Jacksons' Retreat", which will feature bike, kayak, and paddleboat rentals, with two tiny homes arriving later in the summer or early fall as part of the second phase of development, she told the judges. With over two million visitors to the area each year, Maness hopes to attract visitors who would be looking for a "wellness experience."
The following step will be construction of a healing lodge, and inviting traditional healers to offer teachings about aspects of Anishinaabe culture such as the Medicine Wheel and the Seven Grandfather Teachings. While the teachings will be offered to First Nations people who want to learn more about their culture, others will be able to come to the retreat also, Maness said.
"There's a real interest in that today. There are not too many places where a non-Indigenous person can go and get that kind of knowledge," she said in a post-competition interview.
Maness wants to make the experience authentic and will pick her teachers carefully, she explained.
The idea for the development came to Maness in a vision, and knowing the land was in the family, she decided "we had to do something to help people" after her sister died from what she feels was a stress-induced heart attack about five years ago. She remembers telling her sister, who managed the Kettle and Stony Point grocery store and a gas station, she was under too much stress about a year before her death.
"We're very passionate about helping people achieve wellness and calmness. The biggest issue today for people is stress," she said.
Maness expects her plans will be profitable too, as there are not enough accommodations for tourists in the Kettle and Stony Point and Ipperwash area in the summer. Most camping and cottages are booked online during the previous winter, she added.
The third contestant Brandi Rosales' plan is to collect old discarded clothing and re-fashion it into her own clothing brand, called Half-Breed Closet. Rosales, who studied fashion design at Fanshawe College in London, ON, says her idea will provide social benefits by reducing waste and promoting sustainability, as well as creating a financial profit. The fashion industry is the world's second largest polluter, with 9.5 million tonnes of clothing going to landfill each year in North America, 95% of which can be reused, she told the judges.
The three contest winners may also be able to tap into funding from other sources to help their projects get off the ground. Aamjiwnaang is launching an Entrepreneurial Fund with $15,000 donated by Suncor Energy, said Barb Urlacher, special projects liaison for the First Nation. She says the community is seeing an increase in people wanting to start their own businesses, and nearby industries such as Suncor "are interested in working together to build capacity" with First Nations. The fund is accepting applications now and will be running until next July and funds will be allocated to both new business owners and those seeking to expand an existing enterprise.
Winning at the business pitch contest is "just the beginning of an entrepreneur's journey", says Erica Maness. Not only will the winners be able to apply to the Aamjiwnaang fund, but they will also access services at Lambton College's business promotion division known as The Cube, she says. Maness hopes to offer the entrepreneurship program in other First Nations in the future.
Most of the prize money was donated by the Royal Bank of Canada after the contest organizers approached the local bank branch, expressed Michael John Kooy of RBC Dominion Securities. The bank has "a long history of working with First Nations across Canada," and he hopes the money will help the entrepreneurs succeed.
Judging the contest were Michael Caverly of RBC, Tecumseh Business Development Corporation manager Phyllis George, and Aamjiwnaang business owners Duffy Simon and Stacy Howe.