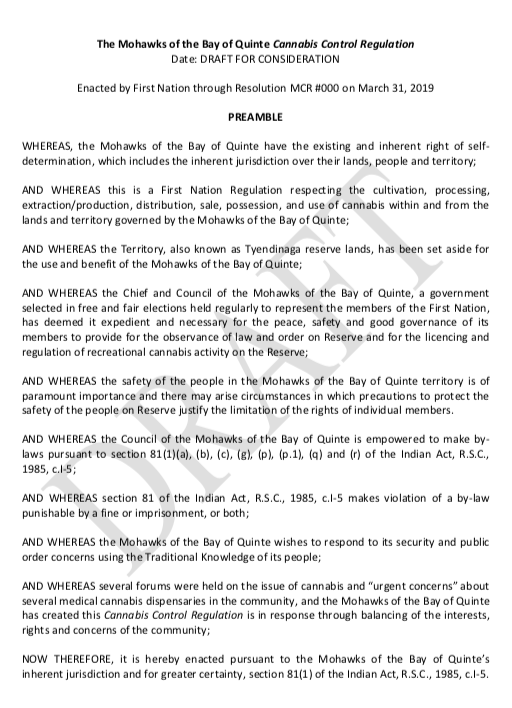 The following is the full text of the Cannabis Control Law enacted by the Mohawks of the Bay of Quinte Indian Act Band Council on March 31st, 2019.
On Thursday, September 12th, 2019 at 7pm, the MBQ is calling for a Cannabis Community Meeting to present and ratify the final version of the Cannabis Control Law.
The links to latest version of the files for the Cannabis Control Law which are supposed to be available on the MBQ website are not available.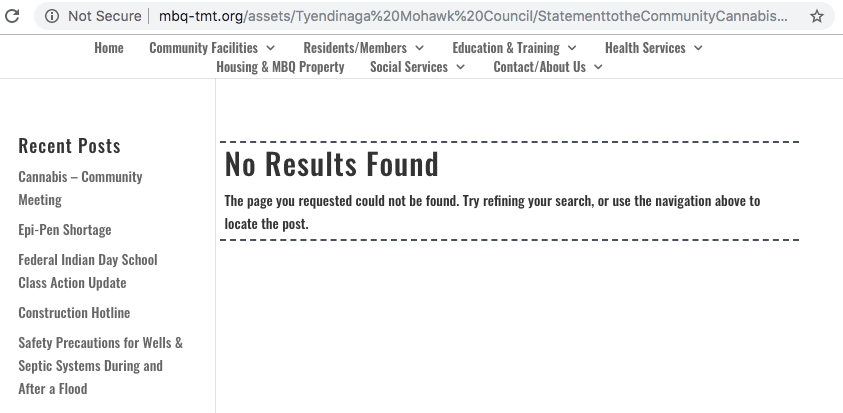 The version provided is the cached version of the document that Google saved while previously indexing the site and may not be the version presented at the meeting on Sept 12.