From the Eastern Door link to article by Daniel J. Rowe, November 29, 2018
One topic, and two heated arguments ended two meetings two weeks in a row, and council continues to work on cannabis legislation that is stuck in the processing stage.
The draft Kahnawake Cannabis Control Law hearing last Tuesday (November 20) night followed a news release from the Mohawk Council of Kahnawake condemning disruptive actions during meetings.
View the entire proposed law here.
"There is no room for violence of any kind, threatening gestures or language, or even raised voices," the release read.

The release seemed to have little effect, as Tuesday's meeting ended in a heated back-and-forth when community member Eileen Goodleaf approached council chief Gina Deer at the front of the room aggressively asking who sent the Kahnawake Peacekeepers to "point a gun at my grandson's head" when the Greenleaf dispensary on Highway 138 was raided resulting in the arrest of Hank Delisle, Goodleaf's grandson who was later charged with trafficking.
Deer responded that it wasn't her, and that Eileen's husband Irvin has brought up Deer's late son accusing Goodleaf of having no respect. The meeting ended abruptly with the around 50 community members spilling into the adjoining room and parking lot.
Assistant PK chief and staff sergeant PK Watio Diabo told The Eastern Door that when police officers are conducting a drug-related raid like the one on the dispensary, they have their guns drawn in the low ready position, but do not aim their weapons at a suspect's head.
Before the altercation at the end, the meeting was heated at times throughout the reading of the law with community members for and against the proposed legislation bringing up aspects of the law they agreed with or opposed.
Council chief Tonya Perron felt the meeting was relatively productive despite the tense moments.
"I think it went relatively well until the last five minutes of it," said Perron. "It started off a bit rough, but throughout the meeting, once there was some sense of everyone being respectful to one another, I think it went well, the exchange."
Council lawyer Murray Marshall read portions of the law, and summarized main points during the meeting. His summary was interrupted repeatedly, but by shortly after 8 p.m., the entire law was read.
Main sticking points that arose included council's jurisdiction in drafting the law, the law's classification, lack of consultation and the makeup of the proposed cannabis board found in sections 10 through 14 of the law.
Community member Skyler Taylor spoke during the meeting about concern over the board's makeup, and added concern after the meeting that discussions often veer off course detracting from constructive criticism and discussion.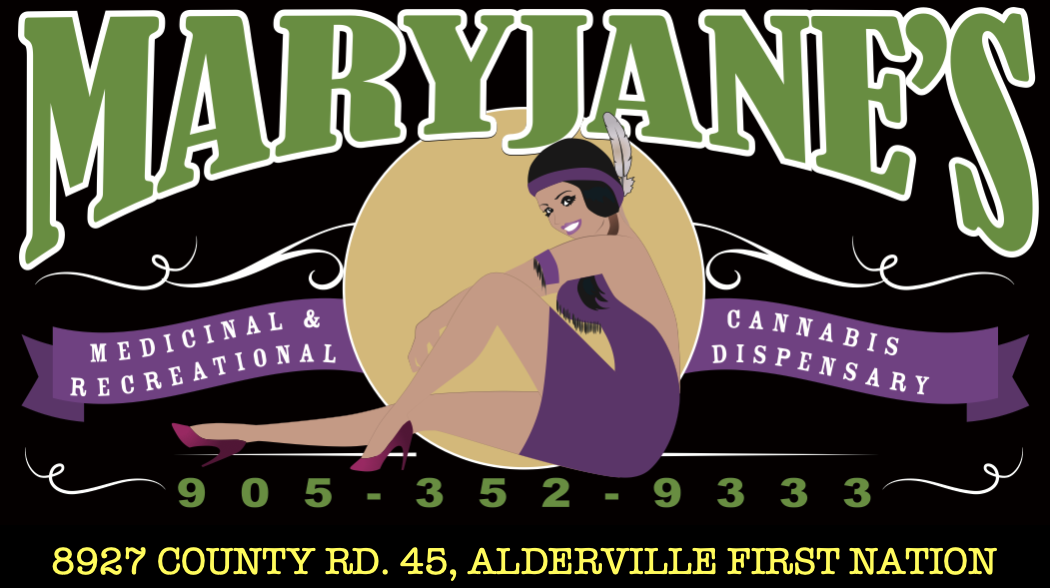 "The process is potentially being dragged out by points that aren't relative directly to the law," he said. "It's getting off track more than it really needs to be."
Taylor noted that community members often return to the same points of the law repeatedly such as Jeremiah Johnson's continual calls for the law to be reclassified as Type I (affecting the entire community) rather than Type II (related to a specific industry).
"There are the same sticking points that we've had from day one with community members," said Taylor. "I think there's a constructive way to address those, and I hope that will be done in the coming meetings."
Jeremiah Johnson presented a petition signed by just under 200 people at the meeting.
"It was a community-created cease-and-desist letter to MCK directing them to stop moving forward with their cannabis act until a transparent, community-inclusive process is used to create the law," said Johnson.
Johnson submitted a cannabis law to the Kahnawake Legislative Coordinating Commission prior to the MCK, and has long derided council's law.
Several community members vocalized their support of the MCK drafting a law at the meeting with some adding that the support comes with qualifications.
"Do we want to create something that reflects the needs of the community and our control over it?" asked one community member. "That's my biggest concern right now. Let's learn our lessons from the tobacco industry, and I'd rather see the community benefit as a whole rather than individual people."
Perron and others on the drafting team plan to take the constructive criticism and go back to the law and see if the table can address some concerns.
"I have a lot of notes in my copy of the draft law and there were certain comments that I agree with," said Perron citing Johnson and Taylor's suggestion that the board be elected from the community rather than appointed by the MCK.
Perron responded to community members who've accused the Mohawk Council of creating a law without community input.
"For a Type II process, all of the say and dialogue with the community comes at the forefront of it," said Perron. "It's not in the same way as the Type I where you have community consultation, consensus, these groups form. It's more surveys, kiosks, information sessions, meetings with stakeholders."
Council chief Ross Montour was one of a handful of people who took part in a technical survey before the law was drafted, and found most community members knew council was creating a law, and that many supported various types of legislation. "Four or five years before, everybody knew that Canada was going to legalize," said Montour. "Certainly during the last term of council that became a process where people were looking at it. What are we going to do when Canada legalizes it? The process started from there."
Perron and other chiefs at the meeting spoke about the fact that community members approach councillors outside of meetings to discuss laws and policies, and that those present do not speak for the entire community.
"Anywhere I'm at people will come up to me and ask questions about certain things," said Perron. "Sometimes, I'll go up to people and ask, 'so, are you coming to the meeting this week? What's your opinion on this? If you don't agree with it, come.' I encourage people to come not because I want them to be on our side, but just because I want them to come and be part of the process."
Perron added that many in the community have told her they do not attend meetings due to the, at times, toxic debate in the room.
"Unfortunately, a lot of community members have expressed their feelings to me as well as to other of my family members that they don't want to come to the meetings because they are not very happy with the way the meetings take place," said Perron. "Some of them feel a little bit intimidated, fearful to speak. They don't want to state their position. They don't want to cause an argument. They're not confrontational, so they prefer not to take part in them."
Taylor was happy to hear multiple viewpoints, but hopes future meetings can include more of a collaborative attitude.
"It was nice to see so many diverse comments both in support and against a potential law," said Taylor. "However, I think there's a lot more work to be done before people can see eye-to-eye."