From lfpress.com link to article by DALE CARRUTHERS, June 17, 2018
Billions of dollars in potential tax revenue lost in a decades-long fight against a stubborn enemy.
Cross-border smuggling, home-grown factories that operate in defiance of the law and — some would argue — a weak-kneed approach to enforcement.
Ontario's war on illegal cigarettes has done nothing to butt out the black market business, which by some estimates accounts for almost 40 per cent of all the smokes sold in the province.
With Ontario moving to monopolize marijuana selling as the only legal retailer of recreational pot once the federal government legalizes the drug later this year, the experience with tobacco raises a critical question: How can a province that can't break the back of illegal smokes be expected to keep a grip on legal weed?

Critics warn the provincial dispensaries won't be able to compete with the black market on price — the main factor driving pot users' buying habits and consumption — and say there won't be enough of the government outlets to satisfy the booming demand for recreational cannabis products.
Soon-to-be-gone Premier Kathleen Wynne's Liberals set Ontario's template to sell pot, restricting it to a new arm of the province's liquor monopoly, the Liquor Control Board of Ontario, well before the June 7 election in which her party lost its majority. So far, that's still the plan, although premier-designate Doug Ford of the Progressive Conservatives mused during the campaign about being open to privatizing marijuana sales.
Many industry watchers predict legalization will deal a death blow to the bricks-and-mortar outlets still operating illegally, but say under a monopoly government approach — it will be called the Ontario Cannabis Store — those black market operators will shift to delivery-only services that will prove even harder for authorities to crack down on.
"Is the black market going to thrive? Absolutely. And it's going to be in the most heinous and difficult-to-control way," said Ian Dawkins, president of the Cannabis Commerce Association of Canada, a national trade association that represents dispensaries and other marijuana-related businesses.
"Cannabis is going to be more like cigarettes than it is like alcohol (in Ontario)."
It's still unknown how much Ontario will charge for recreational pot. But experts predict it will be at least $10 a gram. That's a price well above what people pay now, according a recent Statistic Canada survey.
Cannabis users in Ontario, including medicinal patients, pay an average $7.39 per gram, according to the crowd-sourced anonymous survey earlier this year.
The agency asked Canadians to report how much they pay for pot and how often they use it. Quebec had the lowest pot prices, at $5.86 a gram, and the Northwest Territories the highest at $9.51 a gram.
"Price is the most important factor that drives both purchasing patterns and consumption," said Jenna Valleriani of Canadian Students for Sensible Drug Policy, which advocates for responsible government drug laws.
The legal market can survive slightly higher prices, but only to a point, Valleriani said, noting government stores won't offer discounts for buying in volume — something dealers and delivery services do.
London marijuana activist Eric Shepperd said he likely won't buy from the Ontario monopoly, citing its limited business hours and expected higher prices.
"It's much more economical to get it through my current supply chain, especially with the lack of bulk discounts," Shepperd said. He predicts first-time cannabis users will be more likely to buy from the government-run shops.
In Ontario, the combination of lax enforcement and surging prices have been blamed for a tobacco black market that's cost the province $3.4 billion in lost tax revenue in the past five years alone, according to a March report by global auditing giant Ernst & Young LLP.
By 2020, the report projects the loss of another $1.6 billion. That's more than the province is spending to improve mental health and addiction services over the next three years.
Tax hikes on cigarettes in the late 1980s prompted Canadian tobacco companies to step up exports, mainly to the United States, as domestic demand slumped. Cigarette exports nearly doubled each year in the early 1990s, and as the cross-border flow of smokes grew many were smuggled back into Canada and sold illegally.
The rise in tobacco smuggling, thefts and violent robberies flared in the 1990s as the government tried both raising and cutting tobacco taxes in a bid to snuff out the black market.
Since 2014, Ontario has hiked taxes on cigarettes by more than 40 per cent, with the use of contraband tobacco spiking by 66 per cent over the same period, said Sebastien Charbonneau, director of government and regulatory affairs for Imperial Tobacco Canada.
"Ultimately, it becomes counterproductive for the government's own objective: to collect taxes and discourage smokers," he said of the government's tax-hike strategy. "Consequently, you see the rate of contraband tobacco in the province of Ontario increasing."
The estimated rate of contraband tobacco use in Ontario hit 37.2 per cent last year, up from 22.3 per cent in 2014, according to the Ontario Convenience Stores (OSCA), an industry umbrella group that collected and analyzed more than 18,000 discarded cigarette butts for its annual study.
Despite the repeated tax hikes — taxes now account for 70 per cent of the price of smokes — the money the government collects from tobacco sales isn't increasing. The tobacco tax has brought in roughly $1.2 billion a year since 2014 and is projected to stay the same this year.
"They're essentially flat-lining," Charbonneau said of the government's tobacco tax revenue. "They're not collecting more revenue despite a 40 per cent tax increase."
Experts say organized crime plays a major role in the sale and distribution of contraband tobacco in Ontario, where dozens of illegal smoke factories operate — many of them in Indigenous communities.
A carton of illegal smokes sells for $15 to $30, compared to a retail carton that goes for around $100.
Adding to the pot challenges police will face, illegal sellers are taking root in Indigenous territories, where illegal "smoke shacks" selling contraband butts have long operated in defiance of Ontario law.
The Ontario government — its budget, $158 billion — has pledged $40 million from its share of the marijuana tax to help with policing and safety costs, not nearly enough say civic and policing leaders.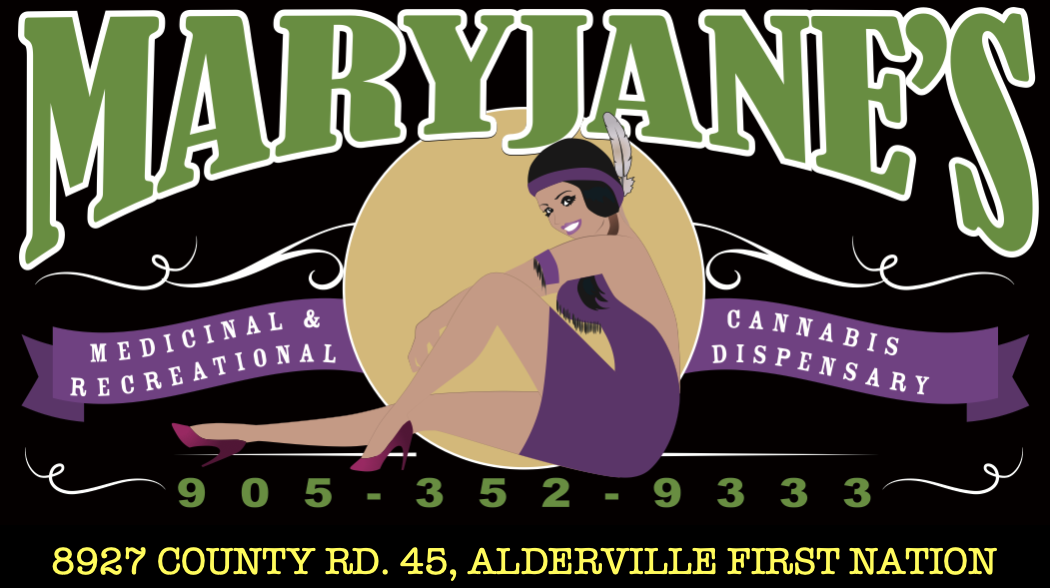 Ontario is also creating a special enforcement agency, the Cannabis Intelligence Co-ordination Centre (CICC), to help crack down on illegal sellers, train police and increase collaboration among police forces to enforce the law. Officials, however, have been tight-lipped about how the agency will operate.
A spokesperson for the former Liberal minister of community safety and correctional services declined to answer detailed questions about the new agency.
"Given the sensitive nature of the work the CICC does, it would be inappropriate to provide further detail," spokesperson Dorijan Najdovski wrote in an emailed statement.
Western University law professor emeritus Robert Solomon was a researcher on the federal Le Dain Commission, which studied non-medical use of drugs from 1969 to 1972 during the mandate of Prime Minister Justin Trudeau's father Pierre. The commission recommended repealing Canada's prohibition against pot possession and growing cannabis for personal use.
Other recommendations included a call for further study of cannabis use and the impact its legalization would have on health, personal and social behaviour – advice the elder Trudeau's Liberal government largely ignored at the time.
Solomon, who's studied drug and alcohol policy for nearly four decades, said legalized pot's impact on the black market depends on the regulatory system created by the province.
ONTARIO POT SALES
Will be restricted to buyers 19 and older, available through 40 government-run stores, including three planned for Southwestern Ontario, and its online delivery service.
The Ontario Cannabis Retail Corp., the pot-selling subsidiary of the LCBO, projects it will lose $8 million in its first year of business, another $40 million the next year before turning a $35-million profit in 2019-2020 and $100 million the following year.
"If you have a public health model of cannabis legalization, which is high-price, low-potency, limited availability and a high purchase and possession age, then the legislation . . . will have less of an impact on the illicit trade," he said.
"(But) if you have a legalization system that is consumer-driven — so lots of outlets, long days and hours of operation, high-potency cannabis, low prices, low (purchasing) age — then you'll have a more significant impact on the illicit trade," he said.
Ontario plans to restrict pot sales to buyers age 19 and older, the same as for alcohol.
Dawkins, of the Cannabis Commerce Association, predicts police will close remaining illegal pot stores — four still operate in London — but questions how authorities will tackle online delivery services that have exploded in recent years.
While Ontario plans to ramp up the number of government-run stores to 150 by 2020, that's not nearly enough, Dawkins said.
"If you don't have enough stores, people will choose to go outside of your market," he said.