Six Nations cannabis dispensary owner defiant after raid: 'Stay out of our affairs'
By Jorge Barrera, CBC News Posted: Jan 10, 2018 8:10 PM ET Last Updated: Jan 15, 2018 9:30 AM ET
Jeff Hawk said he was sitting in the lounge area of his dispensary chatting with friends early on Tuesday evening when several assault-rifle wielding Six Nations police officers burst in, ordering everyone to get on the ground.
Hawk's dispensary, called Green Health for 6, was the second to be hit by a raid in Six Nations, an Iroquois community near Hamilton, in the space of three months.
Six Nations police seized about $20,000 in cash along with some of the cannabis sold in the dispensary and charged four people, including Hawk. Hawk was charged with possession and trafficking marijuana; the other three were charged with trafficking.
Hawk said police left behind more cannabis products than they seized, including a concentrated form of cannabis extract known as shatter, edibles and half a pound of marijuana.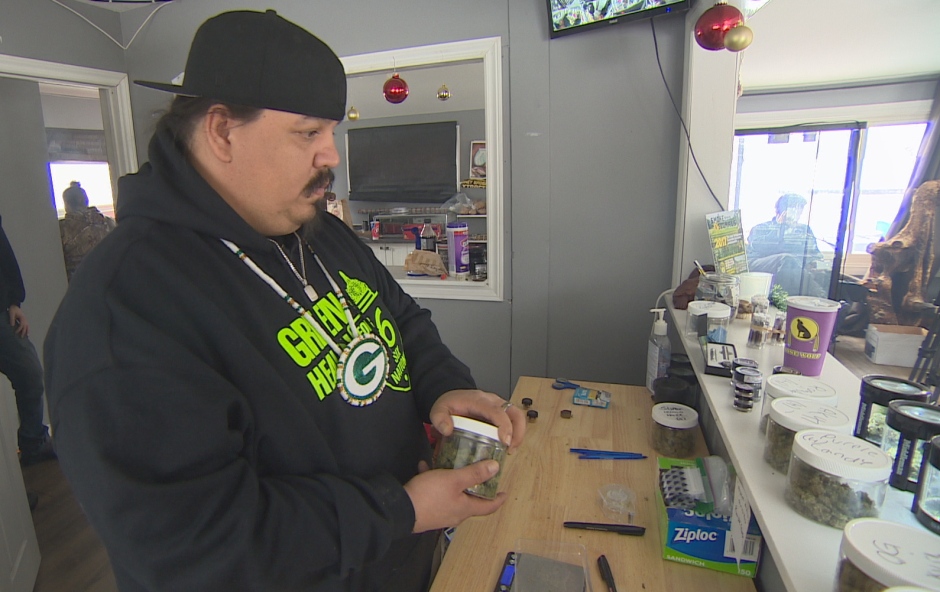 "I am angry. I am sad. I have a million-and-one thoughts going through my head right now," said Hawk, in an interview Wednesday morning.
"I am very angered by a lot of things — how the Six Nations police dealt with it, how they rushed in so fast to raid me for doing something good."
While dispensaries are operating in other First Nations in Ontario, including in Tyendinaga and Alderville, Six Nations is the only place that has been hit by raids.
Battle lines drawn
It seems that in Six Nations the sovereignty arguments asserted by First Nation dispensary owners, who have made their moves to stake an early claim in the blossoming cannabis trade, are facing their strongest challenge.
Many currently involved in the First Nation cannabis trade see the opening moves by authorities as a replay of the beginning stages of what turned into a decades-long battle between government and First Nations over the tobacco trade.
Six Nations police hit Hawk's dispensary mere hours after he issued a video and Facebook post announcing he would be releasing the results on Jan. 28 of an independent community survey on how the cannabis industry should be run in the community. Hawk said he received more than 700 responses to the survey and 626 came from band members.
He saw a connection between the raid and the survey, which the band council actively opposed.
"I think somebody is pushing their authority or somebody is trying to assert authority on the people. Somebody is blowing their horn and saying we are the power," said Hawk.
Hawk is a Seneca faith keeper, a person whose role is to promote ceremonial ways and uphold culture. He said he reopened his dispensary, which sits atop a convenience store in Six Nations, on Wednesday to make a point.
"I will set the bar higher," he said.
"I will say, 'Listen, this is self-determination. Stay out of our affairs.' That is basically the bottom line."
Hawk said he doesn't understand why Six Nations police is raiding a dispensary while letting known crack houses in the community continue to operate. He said if the police keep coming, it could eventually trigger a conflict.
"It is going to come to a head eventually," he said.
"I was sitting in that jail cell last night. I felt really low. I felt like my culture and my heritage was being dragged and ripped from me."
'No grey area'
Six Nations Police Chief Glenn Lickers said if Hawk reopens his dispensary he will again be on the force's "radar." Lickers said the community has taken a zero tolerance policy against drugs and marijuana remains illegal.
"There is no grey area for us," said Lickers.
"Right now it's an illegal drug and we will deal with it as such. This is what the community expects of us."
Six Nations Chief Ava Hill's office referred calls about the raid to Six Nations police.
In a previous interview with CBC News following another raid in November against the Mohawk Medicine herbal dispensary, Hill said the band council supported the police action.
Hill said her band council is still researching its position on the looming cannabis legislation. She doesn't believe Ontario or Ottawa has consulted enough with First Nations on cannabis legalization. She also doesn't believe Ontario, which has already passed its pot law regulating the distribution and sale of cannabis, has any jurisdiction in her community.
The raid on Mohawk Medicine
It was quiet that Thursday evening in November at the Mohawk Medicine herbal store in Six Nations when a swarm of officers wielding a battering ram and assault rifles burst in through the door.
Seth LeFort and an employee, who were standing at the counter when the gun barrels appeared, immediately kneeled and held up their hands, according to surveillance video provided to CBC News.
"They came in like they were robbing a bank," said LeFort, in an interview describing the Nov. 16, 2017 raid.
"They said, 'Everyone get on the ground. Get on the ground.'"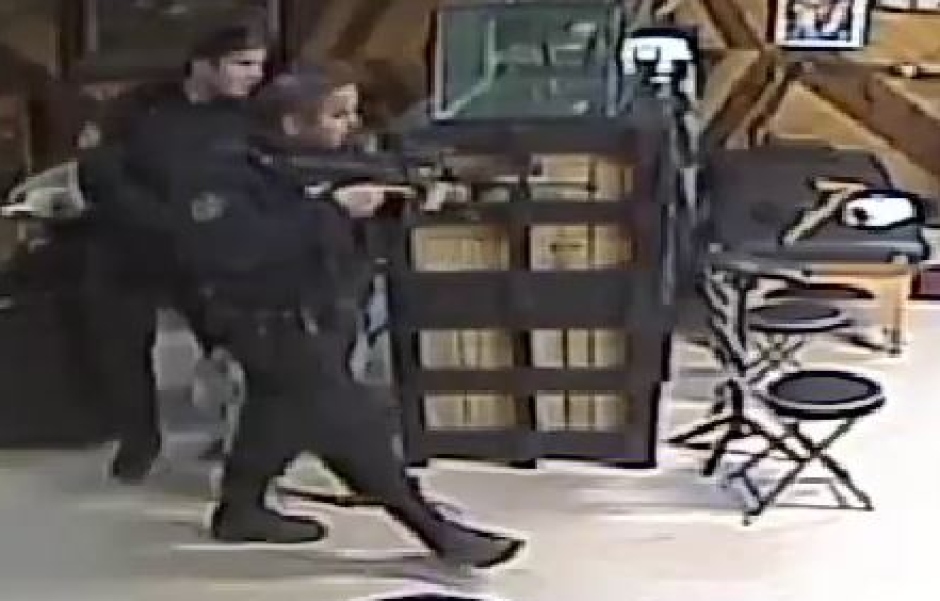 LeFort's Mohawk Medicine was operating in a newly-leased building for only a month when the Six Nations police hit it in a raid. LeFort was charged with possession and trafficking.
He considers the motivation behind the raid suspect since marijuana was only one of about 130 herbal remedies — including bear root, sage, singer's root — available at this store, which also offered traditional Iroquois tattooing and Reiki sessions.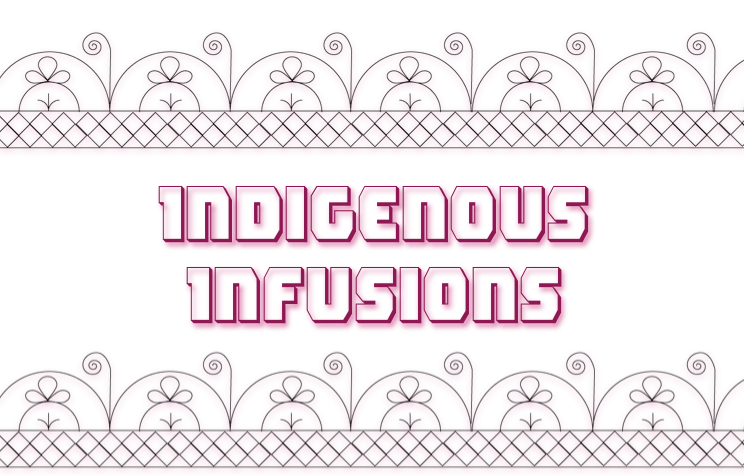 "It's a game; that's not justice," said LeFort.
LeFort and Hawk don't believe the band council, which they see as an arm of the federal government, or the province have any say over how they can manage their cannabis businesses.
"There is a little bit of confusion when you talk to Canadians about self-regulating," said LeFort.
"In our system, we have a full governance structure — a clan system, social networks, economic structures — that are regulated by the people…. We have the capacity to meet inside our institutions, our own longhouses, in our own way."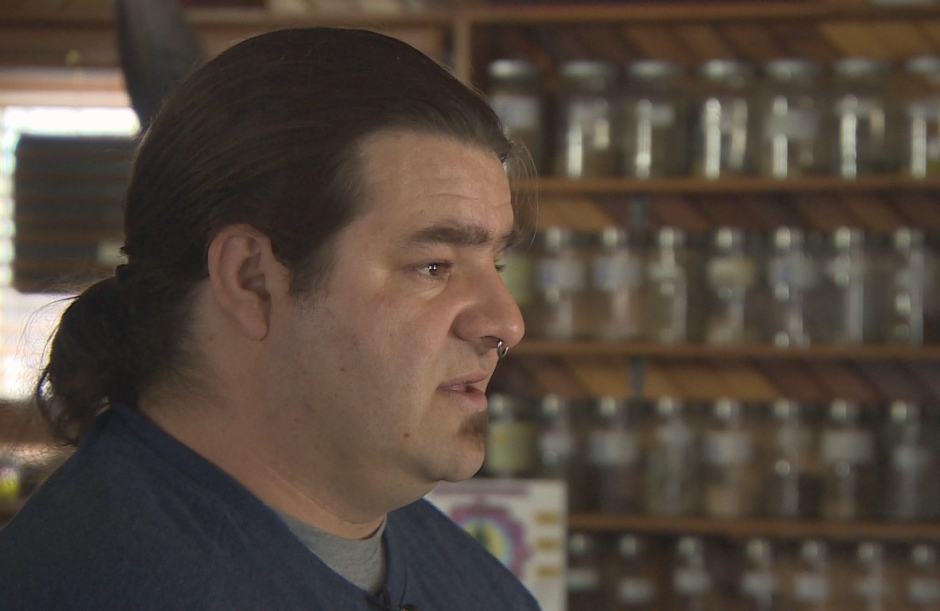 Blair's warning
The federal government and the province of Ontario see things differently.
Ottawa and the provinces have reached their own deal on splitting federal tax revenue from cannabis sales and First Nations are expected to operate within federal and provincial frameworks in the coming cannabis economy.
A spokesperson for Ontario's Attorney General, Yasir Naqvi, said in a statement that the province's recently passed marijuana law applies on reserve. The statement said the province is open to negotiating agreements with First Nations on how to handle marijuana sales within the framework of the law.
The Justin Trudeau government's spokesperson on the file, Toronto MP Bill Blair, says anyone operating outside federal or provincial frameworks will face the strong arm of the law.
"The sale of any cannabis, or the production of any cannabis, outside the licence regime… will remain a criminal offence with the new legislation," Blair told reporters in a scrum in December.
Different approach in Tyendinaga
Roughly 400 kilometres from Six Nations, in the sister Mohawk community of Tyendinaga, which sits near Belleville, the cannabis trade is booming. There are at least 22 dispensaries operating in the territory which has a population of about 2,200 people.
There won't be raids on the territory by the First Nation police, said band Chief Donald Maracle.
"Our police chief said it is a grey area," said Maracle.
"The judges don't want to hear the cases, so they are not prosecuting."
Maracle said there is little he can do to curb the growing cannabis trade.
"It doesn't matter what I say, they're going to do it. They are going to exercise their free will to participate in the economics of this industry," he said.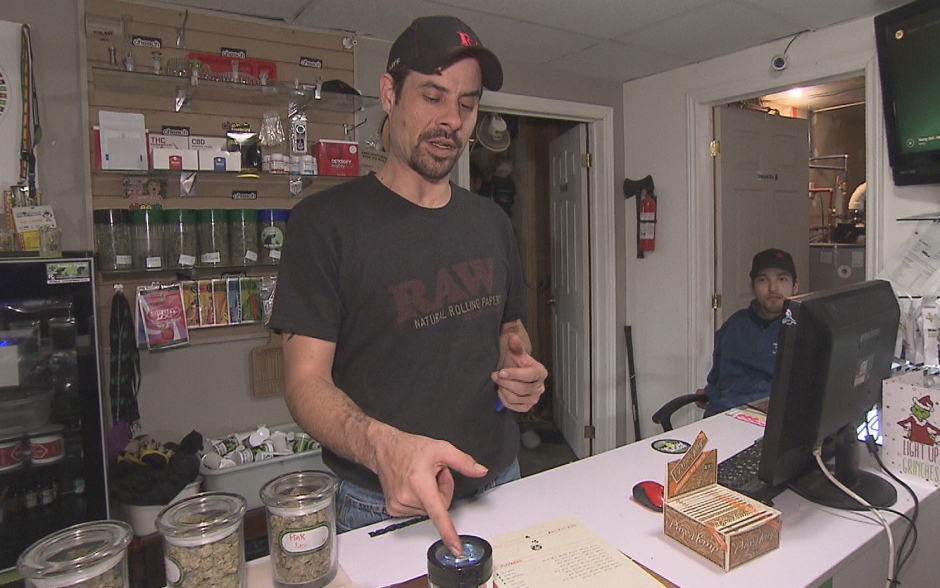 Profits and the community
And business has been good.
Jamie Kunkel, owner of the Smoke Signals dispensary, said he can make between $5,000 and $10,000 a day and he's constructing a new outlet.
Kunkel agrees with Hawk and LeFort that the band — or any government — doesn't have a right to control the business in the community.
"They don't have rights, nor do they have the right to negotiate about my rights," he said.
Kunkel said Tyendinaga dispensary owners and the community can regulate the trade which could even see stricter guidelines than those proposed by the province.
"We do not want people to think this is a safe haven, that a non-Native person you can come here, befriend an Indian and open up a store. This is not a safe haven for criminals," said Kunkel.
Kunkel said the cannabis trade has the potential to help First Nations break free from government money. He believes the local trade will lead to the construction of a new high school and he is planning on building a Mohawk language school with the revenues from his profits.
Tobacco laid the groundwork
However, he believes the First Nation cannabis trade is beginning to see the same tactics and threats the tobacco trade faced more than three decades ago.
"It has gone pretty much the same way as tobacco," said Kunkel.
"The tobacco industry gave us back enough economically that we could rebuild the things we lost. This has the ability to do the exact same thing, but probably on a scale that is 10 times bigger…. This is something that people are willing to fight for."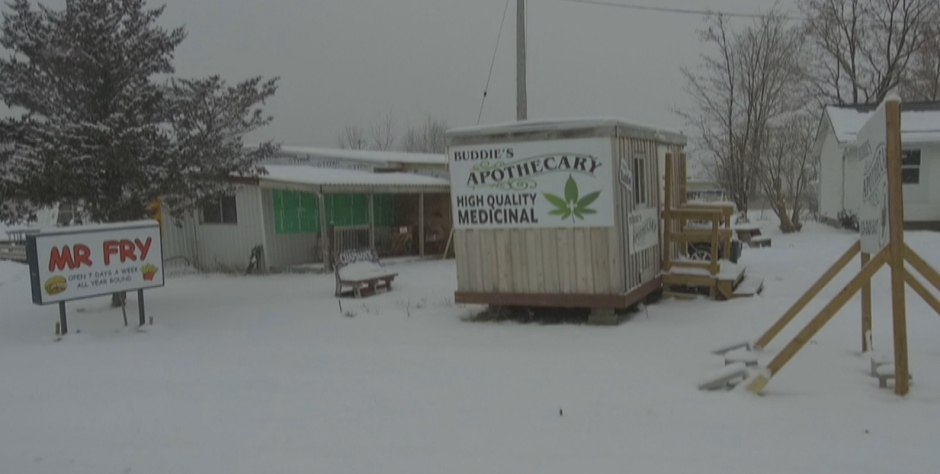 For three decades, Ottawa and provincial governments battled with First Nations in several parts of the country over the trade and sale of untaxed tobacco. There were raids, protests and a new law passed under the administration of Stephen Harper that criminalized the untaxed tobacco trade — yet the smoke shacks remained.LeFort said the law, Bill C-10, essentially crushed the tobacco trade, which was originally started by traditional grassroots people but is now controlled by tobacco millionaires.
The traditional people are again building the cannabis trade, he said, and this time they don't plan to lose control.
"The tobacco industry taught us how to do the cannabis industry," he said.
"They did it because they didn't want to be dependent on the government and they were looking for a way to be independent and to raise our nations back up to be our own countries again the way we were before."