54 Anishinaabe people are on trial in an Indigenous hunting and fishing case that will set precedent for the ongoing North Shore Anishinaabe cannabis constitutional challenge. Lawyer Michael Swinwood is appealing for contributions to go towards paying for two expert reports that are needed as the case returns to court on May 10th, 2021. 
Over the last 15 years, a court case involving 54 Anishinaabe hunters and fishermen has been playing out in Provincial courts in Ontario. The hunters were charged by provincial conservation officers for hunting "outside" of their traditional territory, while the fishermen were charged by the Ontario Ministry of Natural Resources through an agreement between the Province and Indian Act Band Council of Nipissing First Nation.
According to the CBC, "Swinwood argues the 1850 Robinson-Huron Treaty that these fishing rights are based on is invalid, because the leaders who signed it were appointed by the colonial authorities and that the traditional collective decision-making process wasn't followed."
The CBC also points out that a related lawsuit filed by the hunters and fishermen could have the result of dissolving "any legal relationship between local Indigenous peoples and the Canadian government and likely lead to negotiations for a new treaty."
The case will have implications for a Constitutional Challenge to Canada's Cannabis Act, as Swinwood is representing nearly a dozen Anishinaabe medicinal cannabis dispensaries along the north shores of Lake Huron through a legal argument relying on similar historical evidence.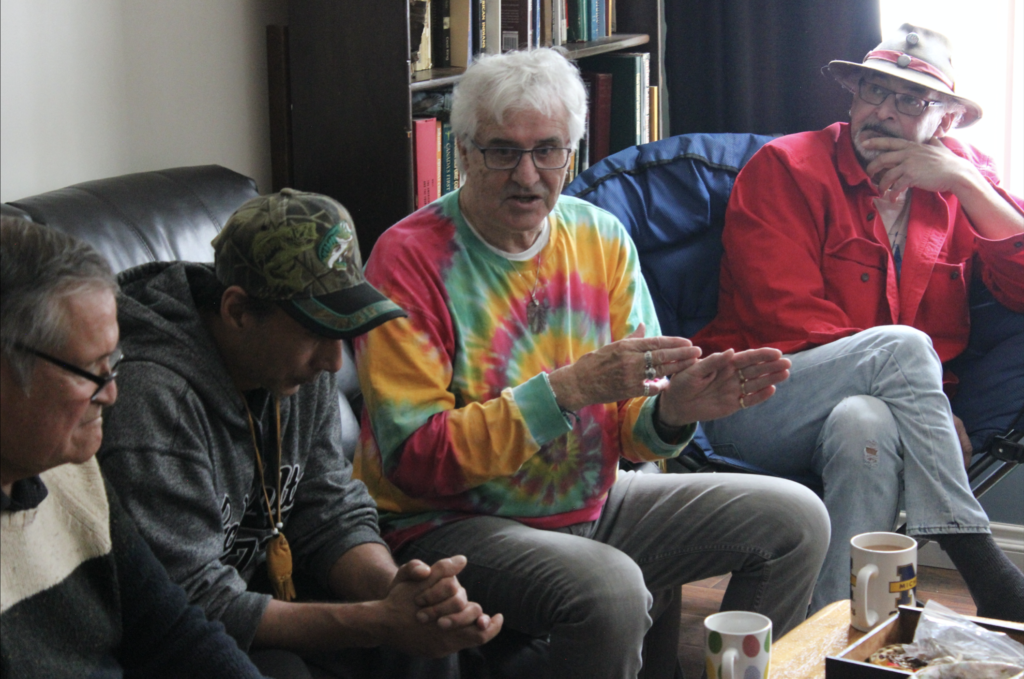 The Hunters and Fishermen trial restarts on May 10th, 2021 and will run through to May 24th. Court will be held over Zoom, and the general public may watch. In an audio interview with Dispensing Freedom, Swinwood appealed to supporters of Anishinaabe sovereignty to contribute towards the $10,000 goal of paying for the work of two expert witnesses.
According to Swinwood, "It is time now for the people that are participating in those trials to come forward and help us with resources. We need resources in order to retain experts to provide proof to the court as to the true nature of Indigenous title to the territory."
Swinwood added, "The experts are needed because you have to establish an evidentiary basis regarding the assertion of title because we are defending all of these charges on the basis that this is Indigenous territory, unceded and unsurrendered. And that the Robinson-Huron Treaty of 1850 is not applicable. In order to prove it, the courts require that I bring forward historians who have a specialty in looking back at history and are being able to establish what it is that we are saying. These experts must be retained in order for them to provide reports."
The two experts will require a minimum of $5000 each for their reports. The Province has already provided a 416 page expert witness rebuttal that Swinwood estimates to have cost in the range of $200,000. 
Donations can be e-transferred to spiritualelders@hotmail.com or may be dropped off at the Highway 69 Medicinal cannabis dispensary in Shawanaga First Nation.