From The Tribune link to article by Tim Jaques, March 15th 2019
Listuguj Mi'gmaq First Nation plans to set up its own structure for recreational cannabis.
In October, Chief and Council passed the Law Governing The Production, Distribution, Sale, Possession and Use of Cannabis as a framework.
"For us, it's to make sure that we're in a position to either open [up] or keep it closed depending on what it is that we feel is in the best interest of our community. And that's where the importance of developing the law was and ensuring the health and well-being of our people," said Chief Darcy Gray in an interview on March 4.
The law provides for the creation of the "Listuguj Cannabis Control Office", which will enforce and administer the law.

"We sort of took a bit of a wait and see approach and tried not to rush anything. Right now we are in the process of developing our Cannabis Control Office for the community, with the understanding that it may at some point be providing permits or licences for facilities to open and become dispensaries," said Gray.
"We've tried to make it in a way that … we keep a firm … oversight on the operation and how that's going, and [we] took a keen interest in specifically the sources of the cannabis … ensuring that if any dispensary is open, and they are permitted, that the source of the cannabis is something that's recognized. Something that's safe, that we can ensure is a certain quality that would be coming from a licensed producer from somewhere in Canada."
The band would take 51 per cent of any cannabis business as a form of control, but would not be taking a share of profits from private operators.
Quebec, like New Brunswick, sells recreational cannabis through a government monopoly called Société québécoise du cannabis (SQDC). However, Quebec law allows for agreements with First Nations to permit alternative schemes on reserves.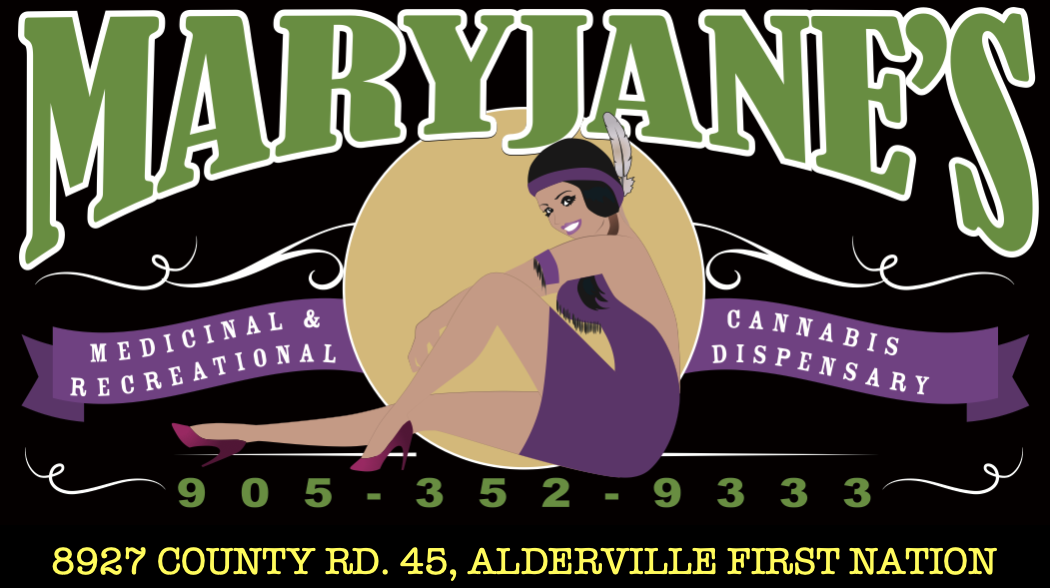 "The law does provide for the possibility for the Quebec government to conclude agreements with an aboriginal community to modify the [cannabis] framework applicable to this community," wrote Marie-Claude Lacasse, spokeswoman for Quebec's Ministère de la Santé et des Services sociaux, in an email.
"The content of these agreements must pursue the same objective as those of the Cannabis Act."
Lacasse said that no agreements have yet been negotiated with any First Nation.
The Chief said that he hopes Listuguj can be the first to do so.
"We're in that process, where we need to engage with Quebec on how we work out such an agreement. There have been discussions, but we need to get down into the nitty-gritty, and hammer out what that would look like," said Gray.
"So far it's hard to say exactly which way they want to go. We just know that they've been open to discussion – more informal than formal sit-down negotiation, but at least open to the idea of setting up some sort of agreement."
The Chief said that while it was possible for Listuguj to get into the business of producing cannabis itself, that is "a huge undertaking".
"I don't think it would be the best avenue for us to look at."
Gray said that "oversight is the key and with the idea of health and wellbeing of our community members. We want to ensure as best that if anybody is accessing cannabis, that it's from a healthy source."
The Listuguj law applies only to recreational cannabis. It also will not prevent residents from bringing cannabis purchased legally elsewhere in Canada into Listuguj for personal use.
The Chief said that Listuguj wants a retail scheme that's recognized as legal off-reserve, so that purchasers can bring their cannabis home without fear of prosecution.
"That's not a position we want to put anybody in," he said.
He didn't know when things might move forward.
"I wish I did. I just know there's a lot of there's a lot of anticipation, there's a lot of different players or stakeholders, I guess that would like to be more involved or see some movement, especially in the Gaspé Coast because there's [no SQDC stores here].
The nearest SQDC store is in Rimouski, about 200 km away. There is a Cannabis NB store across the river in Campbellton, however, and it is legal for Quebec residents to bring cannabis purchased there back to Quebec, as long as they respect the 30 gram limit.
No provision exists in New Brunswick law for First Nations to come to an agreement similar to that sought by Listuguj.
"The government of New Brunswick chose a public retail system for recreational cannabis. [The government] has designated CannabisNB, a subsidiary of NB Liquor Corporation as its retailer," wrote Vicky Deschenes of the finance ministry in an email.
"This means that private retail cannabis shops are not permitted."