From sootoday.com link to article by James Hopkin Dec 22, 2018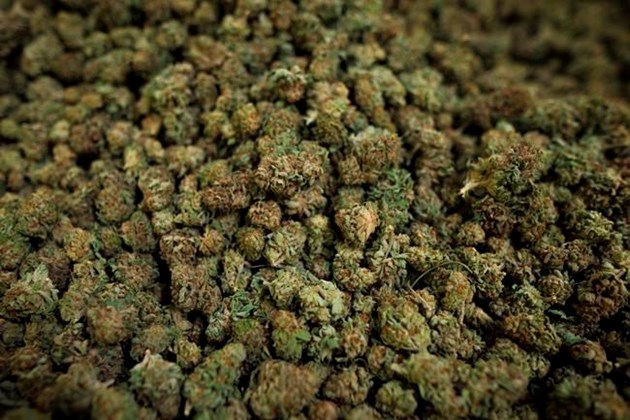 Mississauga First Nation Chief Reg Niganobe says the decision to go ahead with the establishment of a band-owned and operated cannabis retail store was based upon the input of community members in the months leading up to legalization.
The decision to move on a cannabis store was approved by chief and council Dec. 12.
"Our goal is to serve the community, so if that's what the community decided that's what we decided to go with," Niganobe told SooToday. "There was talk of both private and the band-owned one, and of course the community indicated that if we were going to do it at all, we were going to go band-owned, so that everybody benefited from it, and it was also better regulated."
The First Nation – a small community of nearly 400 people situated minutes west of Blind River, Ont. – set up a cannabis committee following the federal government's cannabis legalization announcement, which brought together representatives from Mississauga's lands, health, constitution/legal and economic development departments, along with community members and an Ontario Provincial Police First Nations constable.
In addition to consultation sessions held this past summer, members of the community were canvassed in a door-to-door approach and were encouraged to complete a questionnaire regarding the regulation and sale of cannabis.
Back in July, Niganobe told SooToday the questionnaire garnered about 100 responses in all, with 70 per cent of those responses coming back in favour of either a cannabis dispensary or a grow operation on First Nation territory.
Niganobe says the main concerns brought forward by Mississauga First Nation membership leading up to the legalization of cannabis were those of safety.
"They didn't want to see a bunch of stores springing up everywhere, and that it would be harder to regulate it and control it," he said.

Although some preliminary estimates for economic growth and potential revenue have been discussed, Niganobe says that it's simply too early to gauge the economic impact just yet.
But the move to sell cannabis will bring jobs for community members while bringing in revenue.
"It will generate some income into the community and offer some jobs – whatever capacity that might be in – whether it be a couple of dozen or more," said Niganobe. "Those are the sorts of things we're aiming for."
Niganobe says that revenue from the cannabis retail store could also help Mississauga First Nation invest in additional resources for health, education, social services and policing in the long run.
"We only have two [police] officers, and of course we have such a large land base that two [officers] doesn't quite cut it," he said. "So that might even be a possibility at some point."
First Nations are under federal jurisdiction, so it's unclear if – or how, for that matter – provincial governments across Canada will attempt to hoist its own regulations upon cannabis sales in First Nations.
Niganobe says that his First Nation will work with political advocacy groups in order to deal with issues surrounding government.
"Those discussions are taking place on how we're going to move forward," he said. "They're political advocacy groups, so they'll be engaging with us in conjunction with the governments – provincial or federal."
"It's not just us having to stand on our own, it's a bunch of other First Nations that will also be in the same canoe, I guess you could say."
Mississauga First Nation is looking to have a newly-built, standalone cannabis retail store operational by the spring of 2019.