From winnipegfreepress.com link to article by Solomon Israel November 6th 2018
A new cannabis shop near the Manitoba-Saskatchewan border is set to be Canada's first federally legal marijuana outlet on FirstNations territory.
The Meta Cannabis Supply Co. store in Opaskwayak is scheduled to make its first sale at noon today. The store is leasing space in the Otineka Mall, owned by the Opaskwayak Cree Nation, and is located just across the Saskatchewan River from The Pas.
Eleven of the store's 12 employees, including the manager, are OCN band members, according to Onekanew (Chief) Christian Sinclair.
"I went to go see them this morning, they're all very excited and they've been training for the last couple of weeks," said Sinclair, who expects the store to attract shoppers from within a two- to three-hour radius of The Pas.

"It's going to see a lot of foot traffic, and people going by it every day," he said.
"It's designed based on the policies and legislation of the federal and provincial governments, and actually meets and exceeds their requirements. So you'll see, it's very tightly controlled and operated."
OCN is a major shareholder in Meta's parent company, National Access Cannabis, and took a 10 per cent stake in that company in 2017. Sinclair now sits on NAC's board of directors.
"We're just slightly under (10 per cent) right now, because we sold some shares," he said, adding OCN has already "been able to recoup all of our original investment."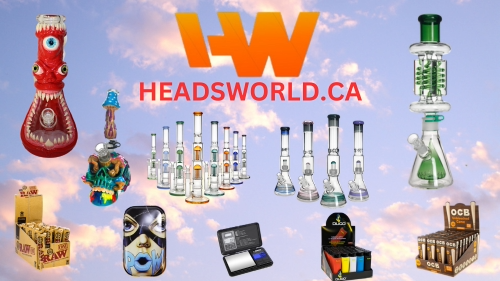 The Meta store in Opaskwayak will be the ninth government-licensed cannabis store in Manitoba and, along with the Tweed store in Dauphin, one of only two outside Winnipeg.
The outlet will be the second Manitoba location for NAC, which has a Meta location on Pembina Highway.
Supplies of legal cannabis have been tight across Canada in the three weeks since legalization, but Sinclair said the store is "fully prepared to meet the demand here."
"In a few weeks or a month or so, we'll see where we stand, and I think that's going to be the situation for everyone right across the country, as more retail operations open across Canada," he said.
Like other cannabis stores regulated by Manitoba's Liquor, Gaming and Cannabis Authority, the OCN store can sell only cannabis produced by federally regulated companies and purchased wholesale through the Manitoba Liquor and Lotteries Corp. Sinclair expects that to help draw potential customers.
"We talk about the safety and legitimacy of the product," he said. "In our case it's very tightly controlled and managed and screened, whereas the black market, who knows what you're getting?"
Even though the store on OCN territory complies with federal and provincial laws, Sinclair said other First Nations are taking their own approaches to cannabis sales.
"Other First Nations are setting up their own (stores) under their own jurisdiction and sovereignty," he said.
"And we recognize that, and respect every other First Nation that's doing business the best way they know how. In our case, this is how we've chosen to get into the business and ensure that we benefit from this new economy."