From Newswire.ca link to release by Aurora Cannabis Inc. Aug 27, 2018
TORONTO, Aug. 27, 2018 /CNW/ – Aurora Cannabis Inc. ("Aurora" or the "Company") (TSX: ACB) (OTCQB: ACBFF) (Frankfurt: 21P; WKN: A1C4WM) today reaffirmed its commitment to advocating for the amnesty of cannabis possession offenses through a $50,000 contribution to the Campaign for Cannabis Amnesty. The organization will use the funds to advocate for the expungement of criminal records for personal possession cannabis offences that will no longer be illegal after October 17, 2018, and to educate Canadians about the injustices that currently exist as a result of the prohibition of cannabis.
The legalization of cannabis in Canada represents a monumental and positive policy shift. However, more than 500,000 Canadians will continue to carry the burden of criminal records from simple possession offenses, many of them from marginalized communities. Without pardons and record expungement, the negative impact of these records will continue to limit their ability to find housing or employment, to travel, or volunteer.
"Aurora strongly believes that the negative socio-economic impact of maintaining criminal records for simple possession needs to be addressed urgently," said Jonathan Zaid, Aurora's Director of Advocacy and Corporate Social Responsibility. "We look to the Canadian government to provide amnesty to these people, largely from marginalized communities, ensuring their broad exclusion from Canadian society is lifted. The work of the Campaign for Cannabis Amnesty is making a very positive contribution towards this much needed policy change. Even through there is still a lot of work to be done to encourage justice reform in this area, Aurora is proud to support organizations like Campaign for Cannabis Amnesty that are leading the way forward."
Aurora defines corporate social responsibility (CSR) in terms of how The Company does business, interacts with consumers, patients and stakeholders, and minimizes its impact on the environment. Championing advocacy with respect to justice reform and fairness is part of the CSR mandate.

Annamaria Enenajor, Director of the Campaign for Cannabis Amnesty, added: "We are very excited about Aurora's decision to support the campaign. Aurora's commitment to social responsibility makes it a perfect ally for this important work. We believe that adding Aurora's voice to our own will allow us to shine a brighter light on the urgent need for cannabis amnesty. Granting pardons for cannabis possession will directly help over half a million Canadians, and benefit our economy at the same time. It's a no-brainer and we are looking to work closely with legislators in Ottawa to make this happen."
Through the campaign's website www.CannabisAmnesty.ca, Canadians can take action on this pressing issue by signing a petition or sharing how cannabis criminalization has affected their lives.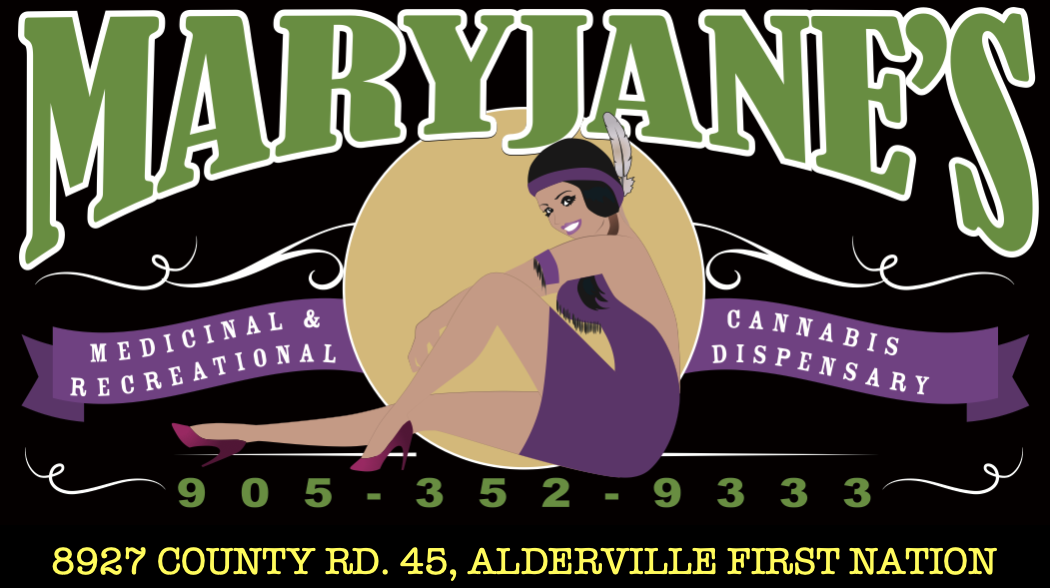 About Campaign for Cannabis Amnesty (www.cannabisamnesty.ca)
The Campaign for Cannabis Amnesty is a non-partisan, not-for-profit group composed of lawyers, activists, and entrepreneurs brought together by the belief that the harms caused by decades of marijuana prohibition must be made right. We started an online petition platform and will develop education and advocacy resources to help Canadians across the country learn more about the harms caused by cannabis criminalization and what we can do to create a more fair and just national framework for cannabis legalization.
About Aurora
Headquartered in Edmonton, Alberta, with funded capacity in excess of 570,000 kg per year and sales and operations in 14 countries across five continents, Aurora is one of the world's largest and leading cannabis companies. Aurora is vertically integrated and horizontally diversified across every key segment of the value chain, from facility engineering and design to cannabis breeding and genetics research, cannabis and hemp production, derivatives, high value-add product development, home cultivation, wholesale and retail distribution.
Highly differentiated from its peers, Aurora has established a uniquely advanced, consistent and efficient production strategy, based on purpose-built facilities that integrate leading-edge technologies across all processes, defined by extensive automation and customization, resulting in the massive scale production of high quality product at ultra-low costs. Intended to be replicable and scalable globally, these production facilities are designed to produce cannabis of significant scale, with high quality, industry-leading yields, and ultra-low per gram production costs. Each of Aurora's facilities is built to meet European Union (EU) GMP standards, and its first production facility, its recently acquired MedReleaf Markham facility and its wholly owned European medical cannabis distributor Pedanios have achieved this level of certification.
In addition to the Company's rapid organic growth and strong execution on strategic M&A, which to date includes nine companies acquired – CanvasRX, Peloton Pharmaceutical, Pedanios, H2 Biopharma, Urban Cultivator, BC Northern Lights, Larssen, CanniMed Therapeutics, Anandia Labs and MedReleaf – Aurora is distinguished by its reputation as a partner of choice and employer of choice in the global cannabis sector, having invested in and established strategic partnerships with a range of leading innovators, including: The Green Organic Dutchman Holdings Ltd. (TSX: TGOD), Radient Technologies Inc. (TSXV: RTI), Hempco Food and Fiber Inc. (TSXV: HEMP), Cann Group Ltd. (ASX: CAN), Micron Waste Technologies Inc. (CSE: MWM), Choom Holdings Inc. (CSE: CHOO), Namaste Technologies Inc. (TSXV: N), Evio Beauty Group (private), Wagner Dimas (private), Capcium Inc. (private), CTT Pharmaceuticals (OTCC: CTTH), and Alcanna Inc. (TSX: CLIQ).
For more information about Aurora, please visit our investor website investor.auroramj.com.
Forward looking statements
This news release includes statements containing certain "forward-looking information" within the meaning of applicable securities law ("forward-looking statements"). Forward-looking statements are frequently characterized by words such as "plan", "continue", "expect", "project", "intend", "believe", "anticipate", "estimate", "may", "will", "potential", "proposed" and other similar words, or statements that certain events or conditions "may" or "will" occur. These statements are only predictions. Various assumptions were used in drawing the conclusions or making the projections contained in the forward-looking statements throughout this news release. Forward-looking statements are based on the opinions and estimates of management at the date the statements are made, and are subject to a variety of risks and uncertainties and other factors that could cause actual events or results to differ materially from those projected in the forward-looking statements. The Company is under no obligation, and expressly disclaims any intention or obligation, to update or revise any forward-looking statements, whether as a result of new information, future events or otherwise, except as expressly required by applicable law.
Neither TSX nor its Regulation Services Provider (as that term is defined in the policies of Toronto Stock Exchange) accepts responsibility for the adequacy or accuracy of this release.
Terry Booth, CEO
Aurora Cannabis Inc.
KEY FACTS ABOUT CRIMINALIZATION AND CANNABIS
A criminal record for cannabis can interfere with a person's ability to lease an apartment, qualify for a mortgage, get a job, be accepted into certain university programs or even volunteer. For non-Canadians and permanent residents, a criminal record can slow down have negative implications on the immigration or citizenship process.
Over the last 5 years, Canadian police agencies reported more than 800,000 cannabis possession "incidents" to Statistics Canada. Between 2008/2009 and 2011/2012, cannabis possession accounted for approximately 59,000 adults and 14,000 youth cases in Canadian courts and 25,000 adults and almost 6,000 youth convictions.
Although there is no evidence to suggest that Canadians of different backgrounds consume cannabis at different rates, racialized, Indigenous and low-income Canadians are more likely to be arrested and receive a harsher disposition for possessing marijuana. Consider the following examples:

In 2017, the Toronto Star obtained data showing that over the decade from 2003 to 2013, Black Torontonians were three times more likely to be arrested for marijuana possession, than white Torontonians with similar backgrounds.
In the two years between 2015 and 2017, black people in Halifax were more than five times more likely to get arrested for possessing marijuana than white Haligonians.
Indigenous Canadians have been particularly harmed by cannabis prohibition. In one shocking example, between 2015 and mid- 2017, Indigenous people in Regina were almost nine times more likely to be arrestedfor cannabis possession than white people.

The Conservative government of Stephen Harper eliminated Canada's pardon regime and substituted it with a "record suspension" regime that increased the cost of the application to $631. This has made it more difficult for Canadians to seek formal forgiveness past mistakes.
On legalization day, October 17, 2018, there will be no mechanism for Canadians with previous criminal records for simple cannabis consumption to apply for pardons.
The goal of the campaign is to compel the federal government to pass legislation that results in blanket pardons for personal possession of cannabis convictions. Canadians overwhelmingly support our mission: A poll conducted in May 2017 by Nanos Research and the Globe and Mail, revealed that 62% of Canadians "support or somewhat support pardons for people with criminal records for marijuana possession.
Through its petition (https://www.cannabisamnesty.ca/petition), the campaign aims to raise the level of support for amnesty through a nation-wide outreach and education that will compel federal law makers in Ottawa to take action on this important issue.
SOURCE Aurora Cannabis Inc.
For further information: MEDIA CONTACT (AURORA): Heather MacGregor, Director of Communications, Aurora Cannabis, M : (416) 509-5416, E : heather.macgregor@auroramj.com, www.auroramj.com; MEDIA CONTACT (CAMPAIGN FOR CANNABIS AMNESTY): Tyler James, Director, Ontario Cannabis Consumer & Retail Alliance, M : 647-523-0285, E :tyler@occra.ca, www.sensibleontario.ca