Hello readers, and welcome to our new weekly newsletter. We are pleased to share that the Dispensing Freedom website now hosts over 1000 cross referenced articles about Indigenous Cannabis issues, making it the single largest online repository of Indigenous Cannabis news and information. Dispensing Freedom aggregates and categorizes all mainstream and independent Indigenous Cannabis news in one place while also providing original reporting, in-depth analysis, live streamed events and features from the frontlines of the Indigenous Cannabis Revolution. We also provide legal and political resources for Indigenous people fighting constitutional challenges for the right to trade and use cannabis.
View our updated map of 477 Indigenous cannabis locations
Dispensing Freedom also operates an interactive Google map that now lists 477 Indigenous Cannabis Dispensaries and which has been viewed more than 1.1 million times. The listing continues to grow with the notable addition of over 100 recent locations in Kanesatake, Akwesasne, St. Regis and Seneca Nation territories. We work hard to maintain the map based on public information and tips from our readers; if you don't see your location listed, or if you spot an error in a listing, please contact us at dispensingfreedom@gmail.com and we'll fix it.
Brother Processing specializes in providing Interac services for Indigenous dispensaries
Sponsored content by Brother Processing
Indigenous communities and businesses are often disadvantaged by a lack of infrastructure and business services on reserve. Our family owned business, Brother Processing Services, has been making concrete steps to help Indigenous entrepreneurs across Canada access banking and merchant payment services.
Our team at www.brotherprocessing.com recognizes and affirms the constitutionally protected Aboriginal and treaty rights of Indigenous peoples across Canada to operate trading posts in their unceded territories. We currently provide Interac processing services to over 50 Indigenous businesses.

We've also just created a video commercial showing how our services can increase your point of sale revenues.
Brother Processing has more than 15 years of experience in providing payment solutions to businesses. In 2017, we pivoted to the cannabis industry and we've been helping dispensaries, wholesalers, ancillary businesses, and ecommerce CBD companies with payment solutions ever since.
To learn more, visit the Brother Processing website, call 1-800-891-8965, or email info@brotherprocessing.com. Brother Processing will also be at the 2023 Indigenous Cannabis Cup in Tyendinaga Mohawk Territory from July 21-23, so come and say hi!
Explosion of Indigenous Cannabis Dispensaries in US
The last two years have seen an explosion in Indigenous Cannabis dispensaries opening in the United States. Some operations are licensed through the tribe and the state. Many more are simply selling cannabis as an exercise of their sovereign rights.

NuWu Cannabis is owned by the Paiute tribe and opened on October 13, 2017. The storefront was one of the first and largest Indigenous Cannabis dispensaries to open in the US. Located 10 minutes from the Vegas Strip it boasts a tasting lounge, a 24/7 drive through and over 800 cannabis based products.
NuWu Cannabis owned by the Paiute and just 10 minutes from the Las Vegas Strip

Since the success of NuWu, hundreds more Indigenous Cannabis dispensaries have opened across the US. California, Washington and Nevada all have established Indigenous Cannabis industries but New York leads the way by far.

In Akwesasne and St Regis, dozens of stores operate on both sides of the border, utilizing longstanding trade routes for Indigenous trade goods. "This land has a lot to do with being a place to do commerce on," said William Roger Jock, a member of the St. Regis tribe and a partner in Good Leaf Dispensary. "And I have the right to do what I see fit for my people."
On Long Island, the Shinnecock Nation takes advantage of the tourist trade with their competitive cannabis market. They have decided to partner with TILT holdings to expand locations both on and off reserve. While Little Beach Harvest has partnered with TILT and is regulated by the Shinnecock Cannabis Regulatory Division, there are many sovereign shops operating on Shinnecock Territory as well.
Recreational marijuana is illegal in Pennsylvania so thousands of residents make the trip north to Seneca Territory where over 100 Indigenous Cannabis dispensaries now operate.
Scandal and Failure in the Licensed Market
The legal Canadian cannabis market continues to stumble along. Prices have fallen drastically, tons of cannabis has been "destroyed" due to mold and the big corporations continue to show they don't understand the cannabis market.

The Ontario Cannabis Store recently announced that it was cutting profit margins yet again to compete with the illicit market. Corporations have failed to account for the fact that consumers have long standing relationships with their local suppliers and from the gray and red markets.


This graph from Health Canada shows how much cannabis LPs destroyed in 2018-2020

Health Canada approved 54 different pesticides to be sprayed on cannabis for consumption. Society at large has become more health conscious in recent decades and most people would rather not smoke something that has been treated with chemicals.
Canopy Growth recently caught heat from both the government and consumers for offering a drink that contained both cannabis and caffeine. Any cannabis connoisseur or health professional can tell you that THC and caffeine will cancel out each others effects and could be dangerous if mixed in large amounts. Putting such a product on the market is dangerous and irresponsible.

Licensed producers and legal cannabis entities continue to bleed cash. CTV News reported last November that Canadian investors lost $131 Billion investing in 183 publicly traded cannabis companies. These losses work out to an average loss of $43,000 per investor.

Canopy Growth, CannTrust, Wayland, Invictus, GenCanna, and Suntrand all received strong "buy and hold" ratings from investment advisors at the height of the legal cannabis industry – and they have all since failed. The stories are largely the same: misappropriation of funds, lavish spending, high salaries and luxurious offices unsupported by projected revenue.

Follow Dispensing Freedom on Social Media
YouTube: https://www.youtube.com/@dispensingfreedom2155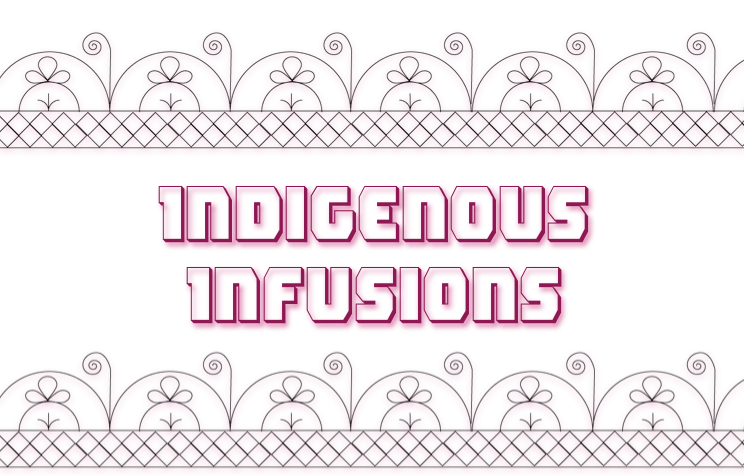 Twitter: https://twitter.com/DispensingF
Instagram: https://www.instagram.com/dispensingfreedom/ 
Substack: https://dispensing.substack.com/
Email us at: dispensingfreedom@gmail.com