Police, Chief say Mohawk pot illegal
By Jason Miller, The Intelligencer
The Mohawk police chief is set to initiate 'proactive policing' to address the proliferation of illegal marijuana dispensaries on the Tyendinaga Mohawk Territory.
"There is a plan of action, but I'm not looking to put it out at this point," said chief Ron Maracle about potential police initiatives to crack down on the dispensaries which have been warned about the risk of continuing operation without proper licences. "I still have another meeting with chief and council, on Monday, before I put my plan in action."

No raids have been conducted to date, but Maracle said he has met with some of the organizations.
"Technically they are illegal, but obviously there are legalities around that," he said. "There is some grey area, but they're illegal."
The police chief is aware of efforts by the federal government to revamp rules around marijuana use and sale, which has sparked an unprecedented proliferation of dispensaries operations nationwide.
"It's got to be done properly," he said. "There has to be a process that allows for these dispensaries to operate in a way that's not only safe for the community but safe for individuals that are attending them."
Safety is paramount until the federal rules are clearly defined, said Maracle.
"Until such time, you have no idea what's being sold," he said. "That's part of the issue we're dealing with as well."
Maracle said more than five operations have cropped up on the reserve.
"There is a lot more than five," he said. "It is at a point now, where there has to be some proactive policing conducted. What that will look like is yet to be seen."
People have been flooding into the reserve to purchase from the establishments, but the police chief warns that they too could be liable for buying from illegal operations.
"They're not sanctioned, nor do they have any control on what's being sold, and anybody in there buying from them could be subjected to being charged, until the government passes legislation that makes it OK," said Maracle.
The grey area created by potential rule changes in Ottawa makes it increasingly difficult for enforcement.
"It's a grey area," said Maracle. "They (government) have put the cart before the horse. It's difficult for enforcement purposes."
Chief R. Donald Maracle said the Mohawk band council has made it clear it won't be endorsing the marijuana dispensaries on the territory.
"They're not legal," he said. "The police have already gone around to the businesses to make them aware of that. People are anticipating that the laws are going to change, so they're setting up much earlier than the law."
Chief Maracle said the dispensaries have not been issued licences by council and there is no plan to do so.
"Council cannot assure the quality of the product," he said. "Marijuana sold in other jurisdictions has been found to be laced with fentanyl, so that is a concern."
It is now in the hands of the police.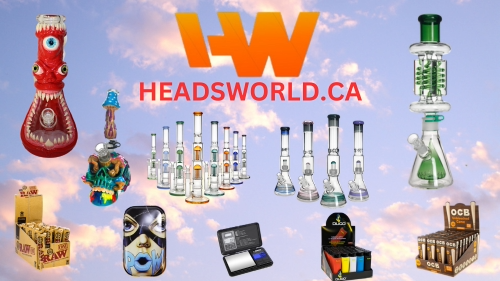 "The enforcement of the law is a police decision," said Chief Maracle.