FOR IMMEDIATE RELEASE:
There are two indigenous cannabis meetings coming up in Atikameksheng.
On Sunday January 19 there will be a public meeting at 37 Reserve Rd at the Community Centre in Atikameksheng. Del Riley will be in attendance to explain how Section 25 and Section 35 of the constitution protect the Aboriginal right to grow, sell and consume cannabis. Media are invited to attend, please email dispensingfreedom@gmail.com to arrange interviews.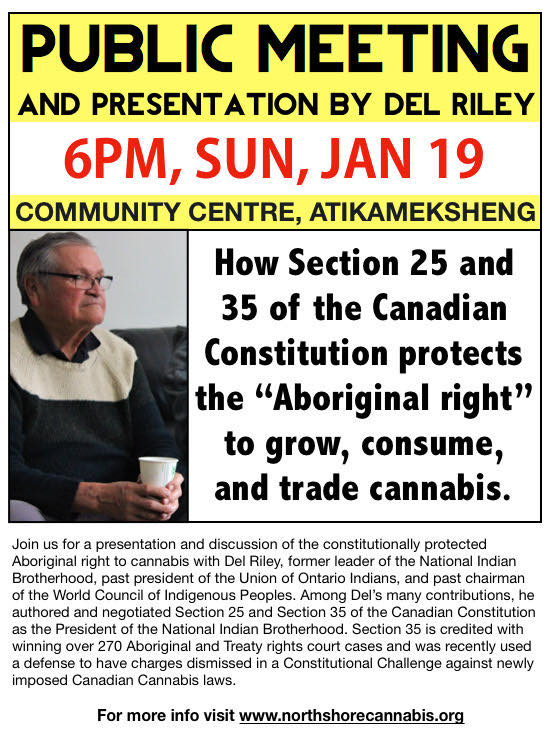 On Saturday January 25 the North Shore Anishinabek Cannabis Association will be holding their second biannual meeting at the Community Centre in Atikameksheng on 37 Reserve Rd. This event is not open to the general public, if you wish to attend as media please register on the NSACA website.