Dean French wanted illegal cannabis shops shut down triggering fears he crossed a line. "We're not a police state. We don't have the right or the ability to direct police to do anything," one person said.
From the Hamilton Spectator link to article by Rob Ferguson  (Toronto Star) Nov 21, 2018
Premier Doug Ford's chief of staff ordered senior political aides to direct police to raid outlaw cannabis stores the day marijuana became legal and to show "people in handcuffs," the Toronto Star has learned.
The edict from Dean French — an unelected political aide — in two conference calls the morning of Oct. 17 met stiff resistance from staff in the community safety ministry and the attorney general's office, said four Progressive Conservative sources familiar with the situation.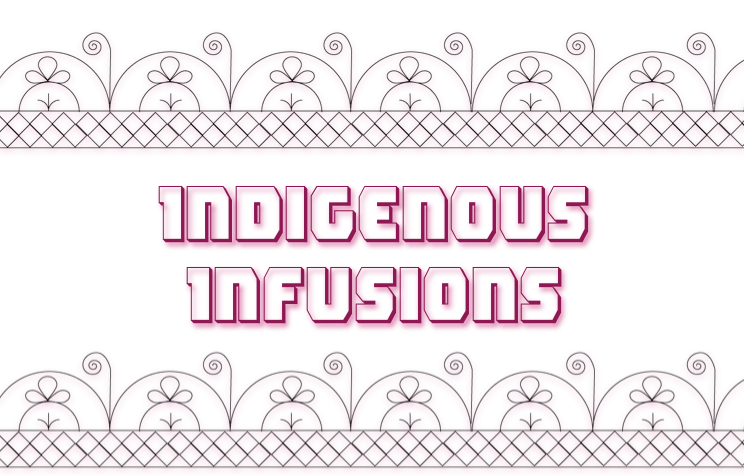 "We're not a police state. We don't have the right or the ability to direct police to do anything," said one insider who spoke on condition of anonymity to discuss internal matters.

There is a longstanding tradition in western democracies — reinforced in Ontario by the Ipperwash tragedy in 1995 — that government stays clear of day-to-day police operations.


Some staff did call several police forces to ask about enforcement plans that day but did not issue any orders, the PC sources said. Police replied their priority is to shut down illegal supply lines to the outlaw shops.
"We could do no more than ask and we did no more than ask. But Dean's expectations were that we were going to actually tell them to do it and they would do it," one insider added.
The Toronto Star has agreed not to name the sources as they feared retribution.
In a statement to the Star on Tuesday, the premier's office did not deny French issued the instructions and said "the government's priority has been protecting communities, children and combating the illegal market."
"A key part of that includes shutting down illegal dispensaries that were operating post-October 17," Ford spokesman Simon Jefferies said.
"In an effort to ensure that police were informed about the provisions and fines in the Cannabis Act, a memo was sent from then-minister of community safety Michael Tibollo to all chiefs of police on October 17th" reminding them of the tools at their disposal to close down illegal shops, added the statement, noting 91 per cent of illegal dispensaries in the four largest regions of Ontario are now shuttered.
French did not reply to questions from the Star and was not named in the government's response.
But the Conservative insiders said in separate interviews the prospect of an unelected political aide directing police remains troubling.
"This isn't something we should be doing," said another Tory.
"You can't, as a government, direct operational decisions of the police," added a Conservative who contacted the Star, alarmed by the precedent French's action could set.
Of the dozen people on the conference call, Ken Bednarek, a veteran lawyer who was chief of staff to the community safety minister and who sources said questioned the wisdom of any intervention, has since been fired, as previously reported by iPolitics.
No public explanation has been provided for his departure by the government, which is already under scrutiny over news reports that French interfered with hiring at Ontario Power Generation.
Contacted by the Star, Bednarek said "no comment." Tibollo was demoted to minister of tourism culture and sport in Ford's recent cabinet shuffle.
The PC sources approached the Star concerned that French overstepped his bounds and is creating a culture where political staff and civil servants fear retribution if they provide their best advice or speak "truth to power."
"Where it starts to border on dangerous is where you have a person who just doesn't accept facts and things that are contrary to his narrative," said one Tory aide.
"That becomes a problem. My concern would be it only gets worse. If he's not held to account, how are things going to get better?"
Several sources said morale in the new government is poor as a result, with some Conservatives worried the fledgling Ford administration will lose good staff.
And some Tories are especially sensitive about the appearance of interfering in police matters.
"There's something called Ipperwash," said one PC veteran.
That's a reference to the 1995 Ontario Provincial Police sniper's shooting of native protester Dudley George at the former Ipperwash provincial park on Lake Huron when Mike Harris was premier. An official inquiry found in 2007 that his Progressive Conservative government's impatience to have Indigenous protesters removed from the property was a contributing factor in George's death.
The province has no direct say over local police forces, which are overseen by their respective municipalities, but can set general police standards under the Police Act. The province funds the Ontario Provincial Police force.
French, an insurance broker with close Etobicoke connections to Ford, was a fixture on the premier's campaign bus in the spring election campaign and is frequently seen at his side.
He has already come under criticism for intervening at Ontario Power Generation to have former PC leader Patrick Brown's chief of staff Alykhan Velshi dismissed from a vice-presidential role. The Globe and Mail reported the meddling last week, which the Star has learned could cost taxpayers up to $500,000 in severance.
The Conservative insiders said the first conference call involving French about the pot shops came around 9:30 a.m.
"He made it clear to us on the morning of Oct. 17 that he wanted the dispensaries shut down and he wanted arrests," added one of the PC sources. "The idea was you have photos and stories of places being shut down and people being brought out in handcuffs."
French stated in the call: "I expected to see people in handcuffs by now, but at the very least I expect to see them on CP24 by lunch," sources told the Star.
"We were all kind of blinking at one another going, um, ah, and that prompted some yelling and some screaming and a demand that a plan needed to be come up with by 11 or noon," one of the PC insiders said.
Several staff said they were balking at the order to protect Ford and his government but are concerned the premier is not aware of the manner in which French is operating.
"I'm not convinced the premier understands any of this because he's in a bubble that Dean's put him in," said one Ford loyalist.
"My view is there's a witch hunt on now. People who are going to stand on their own two feet and speak truth to power are being moved, shuffled or outright fired. It's a very tense environment right now."
Ford backed French Tuesday morning when asked about his chief's role in the Velshi dismissal from OPG.
"I don't believe at all that he did…it's not on my radar, to be frank," the premier added.
"I just want to be clear I support my chief of staff 1,000 per cent…He works hard, he's honest, he has integrity."