"I feel like as a kid I always thought that marijuana was like meth and crack and stuff but as I got older I realized it's not like that at all.
From The Regina Leader Post link to article by JENNIFER ACKERMAN November 12, 2018
The cold, snow and bitter wind didn't stop a couple dozen people from checking out Regina's only open legal cannabis retailer on Saturday morning.
The Cannabis Co. YQR opened its doors at 11 a.m. to a small crowd lined up and bundled up in the light snow and temperatures around -6 C.
"I feel like, as a kid, I always thought that marijuana was like meth and crack and stuff but as I got older, I realized it's not like that at all," said Rohan Haye as he waited in line.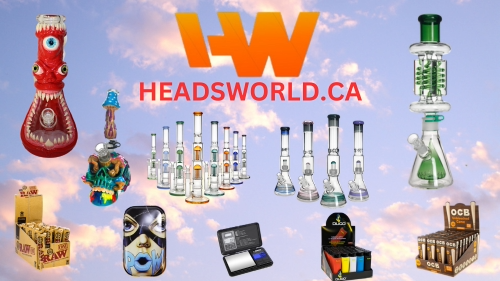 Last year, he said he smoked pot to help with stress and insomnia. Now, it's more of a here and there kind of thing.

Haye wanted to checked out The Cannabis Co. YQR to see what their prices are like compared to Eden — hoping they are a little "more reasonable."
But he was also there just for the experience, a novelty that despite having shopped at Eden three times since it opened in October, clearly hasn't worn off yet.
"I'm actually getting it for my mental health," said a woman in line who would only give her first name, Jackie.
"I was diagnosed with borderline personality disorder, clinical depression and anxiety and it just helps me level out," she said. "I don't smoke it just to get stoned. It just makes everything a little bit better, a little easier to cope."
She said having a shop finally open in Regina will help make legal cannabis more accessible for her and she hopes the stigma around it will become less of a problem.
"I hope it calms down a lot and people start to understand that people do smoke it for their mental health and for other reasons other than just getting stoned," said Jackie.
The atmosphere inside the store was calm and quiet, as a friendly security guard let people in and out, checking each for ID at the door.
Owner Natasha Waldbauer, alongside a handful of other staff, helped customers at the front while her husband Nathan made his way around the store ensuring a smooth opening day.
Meanwhile, about 45 minutes outside Regina, a First Nation is preparing to open its own cannabis store, according to Best Buds Society owner Pat Warnecke.
"I'm not running it. It's run and operated by the First Nation," said Warnecke, who would not reveal the name or location of the First Nation.
"We're acting as consultants," he said. "But it's essentially the same suppliers and the same products as what Best Buds had before."
Warnecke's Regina shop was the subject of two raids back in April when police were cracking down on illegal cannabis stores, which both resulted in charges that are still before the court.
According to Warnecke, the First Nation was not selected during the retail permit lottery but has passed its own acts and bylaws.
"They have the ability to write their own acts and bylaws," he said. "So it should be totally legal."
He said the store is having a soft opening on Tuesday and more details including where the shop is located and who is running will be announced on Monday night.
"It'll be just the same as it was before with our store, with quality craft cannabis products by actual mom and pop people," he said.