From canadianlawyermag.com link to article by Elizabeth Raymer September 7th 2018
As the deadline looms for governments to establish or oversee legal outlets for the sale of recreational cannabis, at least one group of First Nations has said they plan to draft their own cannabis laws rather than wait for a provincial government to impose regulations.
The chief of Six Nations of the Grand River in southern Ontario announced recently that her community doesn't intend to wait for the provincial government to dictate the terms of cultivation and sales, and Six Nations has already established a cannabis task force.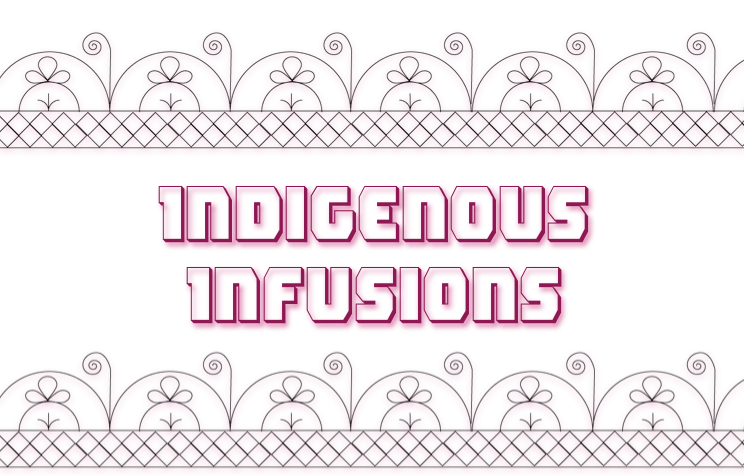 On the East Coast, Nova Scotia First Nations want to cultivate and sell cannabis directly to consumers, challenging the provincial legislature's planned retail model operated by its liquor corporation.
While some First Nations are moving to control the cultivation, sales and distribution of the plant themselves, whatever the government regulations may be, others are pondering a ban on cannabis from reserves, in the same way that alcohol is banned on "dry" reserves. Regardless, Indigenous leaders have said they have not been properly consulted about the regulatory changes resulting from the legalization of recreational cannabis use, set for Oct. 17.

"First Nations across the country are taking a very divergent approach," says Matt Maurer, vice chairman of Torkin Manes LLP's cannabis law group in Toronto. For those that are embracing recreational legalization of cannabis as a business opportunity, he says, "there's a lot of First Nations partnerships, especially out West, in Manitoba and Saskatchewan."
In Manitoba, at least, "additional points were awarded in the request for proposals process for involving a First Nations group," Maurer told Legal Feeds. This resulted in businesses seeking out and entering into joint venture arrangements or partnerships with First Nations in order to boost their proposals for a retail sales licence, and one of the four businesses that received a licence was partnered with an Indigenous group, he says.
From a public law standpoint, the example of Six Nations of the Grand River "planning to regulate cannabis use and sales on its reserve, despite provincial laws to the contrary, raises important and controversial legal and constitutional issues," Mark D. Walters, the F.R. Scott Professor of Public and Constitutional Law at McGill University's Faculty of Law, told Legal Feeds by email, adding that "legal conflicts on this point are bound to flare up in many places across Canada."
Although "lands reserved for Indians" is an area of federal jurisdiction under s. 91(24) of the Constitution Act, 1867, the federal Indian Act states that provincial laws of general application extend to reserves unless contrary to the act itself or to a treaty, Walters points out.
"True, even if provincial cannabis laws do apply on reserves by virtue of the Indian Act, such laws could be challenged under s. 35(1) of the Constitution Act, 1982, which protects 'existing aboriginal and treaty rights,'" Walters says. However, he cautions, the courts have interpreted "aboriginal rights" in a somewhat narrow manner.
A First Nation would have to show that regulating the cannabis was a custom, practice or tradition integral to its distinctive culture prior to the arrival of Europeans, which might be difficult to do, he adds. "Given judicial approaches to treaty interpretation, a treaty argument might also be difficult to make."
However, says Walters, the state of Canadian law on these points has long been criticized, and "very strong arguments exist to the effect that s. 35(1) of the Constitution Act, 1982, protects a much broader right to Aboriginal self-government than the courts have so far acknowledged. There is considerable room here for an interpretation of the law that would acknowledge Indigenous rights of self-government over this issue."
He points to the conclusion of the Standing Senate Committee on Aboriginal Peoples in a May 2018 report on Bill C-45 (the Cannabis Act), which stated: "The Committee strongly believes that under section 35 of the Constitution Act, 1982, Indigenous peoples have the inherent right of self-determination, including the appropriate law-making authority to make meaningful decisions that affect the lives of their people and communities, including regulating cannabis."
In an email message, a spokesman for Ontario's Ministry of the Attorney General said that "As the Cannabis Act, 2017 is a provincial law of general application, it does apply on reserves. However, some First Nations communities may wish to develop their own specific approach to cannabis.
"The Act gives the flexibility to accommodate community specific on-reserve approaches and provides the authority for the Attorney General to enter into agreements with First Nations communities related to cannabis regulation including: minimum age, places of use, enforcement and other matters within the scope of the Act," Ministry spokesman Brian Gray wrote.
Regardless of which side of the spectrum a First Nation might be on — i.e., banning the sale and consumption of cannabis on their lands, notably for reasons of health and addiction, or actively embracing legalization and aiming to open cultivation centres on their lands — "they all feel the need to be consulted by the federal government and by the provinces as to how things should work," says Maurer.
"I think the prevailing sense is that [First Nations have] been disappointed in governments at all levels in consultations with them," he says. Even the First Nations that don't want to participate in the business side of cannabis legalization want to have a seat at the table as to how legalization works, Maurer adds.
"If there's going to be a store on the reserve, should that be awarded through an RFP [request for proposals] or should that go straight to the First Nations without any bids? It's things like that they want involvement with."