From lfpress.com link to article by DALE CARRUTHERS, March 28, 2018
CHIPPEWAS OF THE THAMES FIRST NATION — An illegal pot shop on an Indigenous community southwest of London was mysteriously closed during business hours Tuesday after a heavy police presence was reported around the business.
Witnesses reported seeing multiple OPP cruisers surrounding the trailer that houses Wild Bear – an unsanctioned marijuana dispensary that sells cannabis products to anyone older than 19 – on Melbourne Road on the Chippewas of the Thames First Nation.
The dispensary was shuttered Tuesday afternoon and all of the glass jars that normally hold marijuana were empty. A small stack of paperwork could be seen on the counter.
An OPP spokesperson wouldn't confirm Tuesday whether a raid had been carried out.
The apparent police action came one week after a letter signed by Chippewas Chief Myeengun Henry warned residents that the possession and sale of non-medical marijuana remains illegal, despite the federal government's pledge to legalize the drug's recreational use by the summer.
"Anyone caught dispensing cannabis and/or any of its byproducts within the Chippewas of the Thames First Nation outside the current legislative regulations (law) does so at the risk of being subjected to enforcement by the Chippewas of the Thames Police," Henry said in the one-page letter dated March 19.View image on Twitter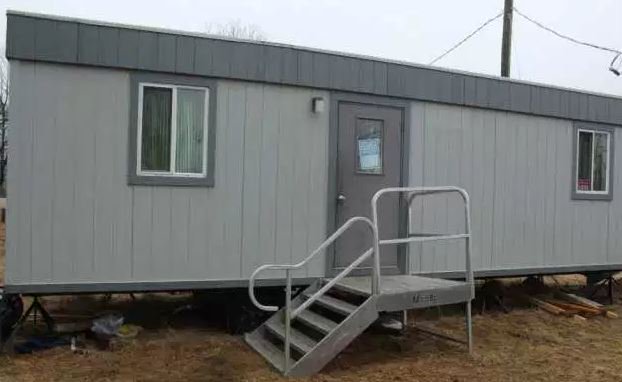 Dale Carruthers✔@DaleatLFPress
Police raid pot shop on Indigenous territory one week after Chippewas chief sent warning letter to residents saying buying and selling marijuana remains illegal http://ow.ly/fUQ830jclwR #LdnOnt8:10 AM – Mar 28, 2018See Dale Carruthers's other TweetsTwitter Ads info and privacy

"We ask respectfully that compliance of this notice be honoured by band members, residents and visitors."
Henry didn't respond to a request for comment Tuesday.
Red Eagle, a dispensary on nearby Oneida of the Thames First Nation, remained opened Tuesday.
Pot shops popping up on Indigenous communities across Ontario, including at least two in Southwestern Ontario, are posing a challenge for police who appear to be turning a blind eye to the unsanctioned businesses.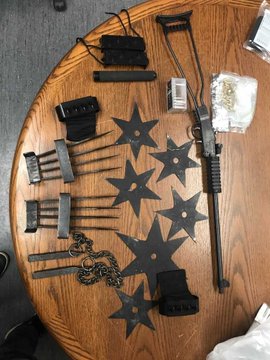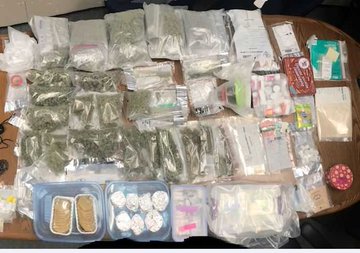 Dale Carruthers✔@DaleatLFPress
OPP confirm Tuesday raid on Chippewas marijuana dispensary, where investigators seized cannabis products and weapons, including ninja stars and numchucks #LdnOnt7:58 AM – Mar 28, 2018See Dale Carruthers's other TweetsTwitter Ads info and privacy
More than a dozen dispensaries openly operate on the Mohawks of the Bay of Quinte First Nation near Belleville.
The federal Liberal government's bill to legalize recreational cannabis passed a key stage in the Senate this week and is heading to committees for further study.
In Ontario, recreational pot will be sold only at 40 LCBO-run stores or its affiliated online service once the law is passed.